I have a thing for cleansers. It's senseless, really, because it's not necessarily based on joy, but for some reason, cleansers are my thing. Can you ever have too many? The answer to that question is ABSOLUTELY YES. To keep from becoming that girl, I saw this little Clinique Double Cleansing Detox Set and thought it was perfect for me to try. Clinique is the purveyor of my most favorite eyeliner pen, so I was like, maybe I will stop sleeping on their skincare products and try this. Besides, it was only ten bucks! Want to give a beauty lover in your life something they will actually use? This is it!
The set comes with the Take the Day Off Cleansing Balm and the City Block Purifying Charcoal Cleansing Gel
My skin type
I have oily skin and I wear a full face of makeup almost everyday; I'd say 5-6 days a week depending on if I have someplace to be on the weekends.
What it's supposed to do
The cleansing balm acts as a first cleanser and is supposed to remove all the makeup and sunscreen while the charcoal-based cleansing gel is the second cleanser that removes the stuff the cleansing balm could not. For the record, 95% of the time, I double cleanse (once a day). Neither of these products has a scent to it.
Ingredients
Cleansing balm
Ethylhexyl Palmitate, Carthamus Tinctorius (Safflower) Seed Oil, Caprylic / Capric Triglyceride, Sorbeth-30 Tetraoleate, Polyethylene, PEG-5 Glyceryl Triisostearate, Water / Aqua / Eau, Tocopherol, Phenoxyethanol.
Cleansing gel
Water / Aqua / Eau, Cocamidopropyl Hydroxysultaine, Coco-Betaine, Sodium Lauroyl Oat Amino Acids, Decyl Glucoside, Sodium Cocoyl Sarcosinate, Acrylates Copolymer, Sodium Chloride, Disodium Cocoyl Glutamate, Glycerin, Caffeine, Butylene Glycol, Sodium Cocoyl Glutamate, Monosodium Citrate, Citric Acid, Charcoal Powder, Sodium Hydroxide, Disodium EDTA, Methylchloroisothiazolinone, Methylisothiazolinone, Phenoxyethanol, Iron Oxides (CI 77499).
How I use it
Using dry hands, I scoop the cleansing balm out of the container with my finger; I'd say a peanut M&M-sized amount is good enough for my face. I smear it all over my dry face, making sure to spend extra time on my lashes as the balm takes some effort to remove my waterproof mascara. I massage the oil into my face for about two minutes and rinse until I no longer feel it on my face. I immediately move to the cleansing gel, apply, and rinse. I'm left feeling fresh and clean.
What I like about it
I really like how simple these two items are and the fact that they do what they say they will. As I mentioned before, I did have to spend some time on my lashes with the cleansing balm to remove the waterproof mascara I've been wearing lately. I previously took issue with charcoal-based skincare products in that there was no scientific evidence that backed up claims that charcoal was somehow good for your skin. Nevertheless, ten dollars, and this removes all my makeup and makes me feel like I have a clean face so Kanye shrug.
I think this is a really good deal for what you get, too. Most skincare treatments I find myself purchasing contain 1 oz of product and the cleansing gel alone has 1 oz of product in it. These serums usually go for stupid amounts of money (unless you're The Ordinary). My point is, for $10.00 you get two great products that you don't need to be finnicky about; you have to wash your makeup off and everyone wants something that's effective so yeah. I like this set. A lot!
What could be better
It annoys me when oil doesn't do a great job at removing my waterproof makeup. I've only tried a handful of cleansing balms and the only one I have used long-term that doesn't have any problems at all removing my waterproof mascara is the Green Clean from Farmacy. So I know it's possible! No complaints about the cleansing gel as it met my expectations.
Joy Factor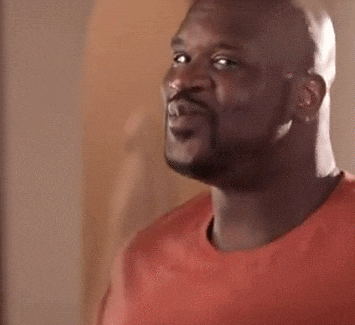 Where to indulge
-XX
If you enjoyed this post, you should add me on Bloglovin so you never miss another.