The verdict is in and I still need more practice.
Here's the video that convinced me I needed the Rock N' Kohl Eyeliner:
What the hell kind of sorcery is that?? And with one hand?? Not even stretching her eye back? Charlotte's got major skills! Anyway, it took me probably two minutes on each eye so yeah. More practice.
Other makeup: Dior 5 Couleurs Palette in Undress, Diorshow Pump N' Volume Mascara, ColourPop Brow Boss Brow Pencil, Chanel Joues Contraste Blush So Close, Guerlain Intense Liquid Matte Lipstick Charming Beige
My skin type
Oily skin and oily lids!
What it's supposed to do
From the brand: Melts onto your skin for an easy, 1-slick line that blends effortlessly for fierce definition or sexy smokey eye. Waterproof formula stays put for up to 14 hours
How I use it
I literally tried multiple times to copy Charlotte. Then I berated myself for thinking I could do something it's probably taken her years to master. So I snatched my eye back like I normally do and drew my straight-ish line 😊 I also use this on my waterline.
What I like about it
It's so dark and black and is one of the best pencil eyeliners I've used to get a cat eye. I was impressed with how dark it was and how comparable the quality was to a liquid eyeliner. I didn't have to layer the liner to make it black, it was already as black as you see on my lids!
What could be better
I didn't experience that 1-slick line she references… however, if you're an expert at eyeliner pencil cat eyes, you might! I think it's good for cat eyes and beautiful, but it doesn't last as long as a liquid liner on my oily lids. By end of day, my sharp cat tail starts becoming a cat nub.
Joy Factor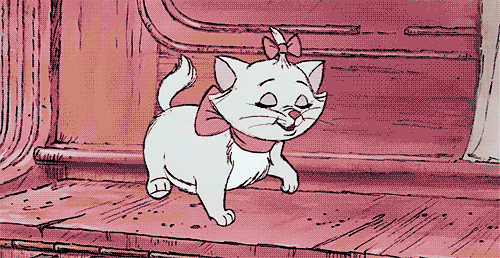 Where to indulge
Charlotte Tilbury | Nordstrom | Sephora
-XX
If you enjoyed this post, you should add me on Bloglovin so you never miss another.