I was told nearly my entire childhood not to judge a book by its cover. It's a little harder not to do with makeup. However, the Nars Easy Glowing Cheek Palette went through two stages of consideration before I decided to get it and it still left me longing for more. I went for the darker of the palettes, Coucher De Soleil because I thought it would be similar to the Nars Unfiltered I Palette in pigmentation. Not so much. I've only seen reviews from Temptalia and Beauty Look Book, two blogs I find extremely trustworthy, and they said great things about this palette. But against my dark skin tone, it's very subtle to the naked eye. For that reason, I'll be showing what the palette looks like in different light.
My skin type
Oily; I have slight texture issues on my cheeks and wear foundation before
What it's supposed to do
From the brand: These opalescent cheek shades with supernatural sheens are presented in two palettes in a range of pink shimmers and golden bronzes that can be worn for a dry shimmering veil of second-skin color or wet for high-impact glow.
How I use it
There are three shades in this palette:
I: golden bronze shimmer
II: rose shimmer
III: mauve shimmer
The palette can supposedly be used wet or dry. I'm not a huge fan of using powders wet in general but I decided to try it out with Shade III and I didn't notice a difference in how it looked. I use the #4 brush from this brush set and apply the powder in short strokes. I find the golden bronze shade easiest to work with as far as it showing up on my skin to the naked eye and the mauve shimmer shade the least visible.
What I like about it
I like the packaging and I'm a huge fan of the brand so giving this palette a try was a no-brainer for me. I really like the Golden Bronze Shimmer shade. I think that people that don't like a lot of glitter in their highlighters will enjoy this palette. However, this palette is not the sort of glow you get with the Hourglass Ambient Lighting Palette; it's still got shimmer in it but I don't feel that there's that "lit from within" inner glow look you get with the Ambient Lighting Palette.
What could be better
I thought this palette would be as vibrant (or metallic) as the Banc de Sable palette. While I can appreciate a subtle highlight, this is a bit too subtle for my taste. I have to really pack the highlight on for it to be visible to me – literally like five or six layers with Rose Shimmer and Mauve Shimmer. I wasn't impressed with the Mauve Shimmer shade applied wet either. I've read that the formula may be similar to the Dual Intensity powders which I haven't tried but I did swatch and feel like that formula is way more intense.
Perhaps I got this one wrong and should have gone with the Reve Sale Palette, and maybe this one is suited for lighter skin tones. So… stay tuned for a review of Reve Sale!
Joy Factor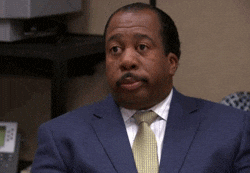 Where to indulge
-XX

If you enjoyed this post, you should add me on Bloglovin so you never miss another.