Welcome back to the internet after walking from the fridge to the bathroom and back to where you were because, you know, quarantine! Today, I have a review of a hair mask I have been consistently using, and in fact, actually WANT to consistently use. I am happily late to this party! The hair mask in question is the Shea Moisture Manuka Honey & Mafura Oil Intensive Hydration Hair Masque. Read on about the unconventional way I use it and what makes it so addictive!
My hair type
My hair is relaxed but I'm in between relaxers. I haven't decided when the next relaxer will be, actually; my last one was at least three months ago.I'll perm it when I feel I need to. Right now I feel ok with the texture. My hair is naturally dry, borderline brittle when it's really dry.
What it's supposed to do
From the brand: This deep conditioner infuses hair with a powerful dose of moisture and nutrients. Depending on the condition of your hair, it can be a quick hydration boost or an extra deep conditioning treatment. Ideal for revitalizing over-processed hair, damaged hair or color-treated hair.
Ingredients
Water (Aqua), Cetyl Alcohol, Cocos Nucifera (Coconut) Oil, Behentrimonium Methosulfate, Butyrospermum Parkii (Shea) Butter, Glycerin (Vegetable), Stearyl Alcohol, Behentrimonium Chloride, Panthenol, Trichilia Emetica (Mafura) Seed Oil, Honey, Hydrolyzed Rice Protein, Fragrance (Essential Oil Blend), Adansonia Digitata (Baobab) Seed Oil, Cetrimonium Chloride, Persea Gratissma (Avocado) Oil, Ficus (Fig) Extract, Mangifera Indica (Mango) Seed Butter, Tocopherol, Aloe Barbadensis Leaf Extract, Caprylhydroxamic Acid, Caprylyl Glycol, Butylene Glycol Butter
How I use it
Listen, I know how to read and follow directions, but this mask is so great because I DON'T WASH IT OUT. I use it as a regular leave-in conditioner after washing my hair with shampoo. I have also used this on dry hair, but it really does work better on wet hair, and you use less product.
The first couple of times I used this, I did follow the directions and left it on for about 30 minutes and washed it out; that left a lot to be desired. I shoved the jar in the back of my hair cabinet and didn't think about it again, giving my Shea Moisture Jamaican Black Castor Oil Leave in Conditioner all the attention. This masque, used as a leave-in conditioner, blows that one out of the water. And I love that conditioner!
I also prefer to not wash this mask out because it allows me to skip the step of using a traditional wash-out conditioner on wash day. When I use this, I just wash my hair with shampoo, mainly to cleanse my scalp and buildup, towel dry, and apply this mask liberally. Detangling is pretty much a breeze with this mask. I do find that I am washing my hair more often when I use this method, which I really don't mind.
How long I used it
I have been using this mask consistently for about three months, but have had it since the end of last year. I have used the method of not washing the mask out about five or six times, with no adverse reactions.
What I like about it
It smells fantastic; it's got a grown-up scent to it. You can smell traces of honey, with vanilla and I don't know what else but it smells heavenly.
It really moisturizes my hair better than anything I have ever used.
The moisture from the mask lasts at least a week after it's dried (!!).
Detangling is much easier.
I can skip conditioner in the shower.
The price is right! I paid around $11 for this and it is worth every penny and more.
What could be better
I have nothing negative to say about this product. At. All.
Joy Factor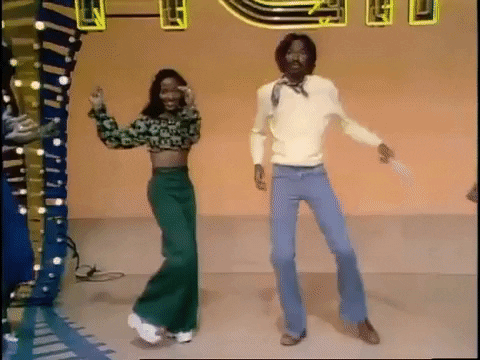 Where to indulge
Amazon | CVS | Sally Beauty | Ulta | Target
-XX

If you enjoyed this post, you should add me on Bloglovin so you never miss another.