The first blush I ever fell in love with was actually a purple eyeshadow called Eggplant from Make Up For Ever. It was so different from any other blush I had and really showed me that all blushes don't have to look the same on me. After proof of that revelation, I really got into blush. Since then, I now have a pretty decent collection.
I came upon Dior's Rouge Blush in 999 by total accident. I went to Nordstrom to buy a Dior Nail Polish and saw this blush out of the corner of my eye. I meekly swatched it and was surprised at how beautiful it was. In an effort to practice some self control when it comes to beauty products, I didn't pick this up right away, but I couldn't stop thinking about it. Eventually, I couldn't resist and went back for it.
My skin type
Oily and imperfect. I have fading dark acne scars and tiny icepick scars on my cheeks.
What it's supposed to do
From the brand: Its ultra-pigmented formula gives Rouge Blush bold, yet buildable color, with a texture that blends seamlessly on the skin for flawless, all-day wear.
How I use it
I tried using the included angled blush brush whenever possible with the blush, but I much prefer a traditional blush brush. The longer handle and more, less-dense bristles makes it easier to spread the color around on my cheeks. Two layers of this is enough for my dark skin
What I like about it
The blush is absolutely gorgeous – everything from the sleek and sexy black packaging, to the formula screams luxury. I love the signature CD printed on the blush and the color payoff is fantastic. It's reminiscent of Nars Exhibit A but the color is less orange and a more true red, plus it's got a flash of gold. It lasts me through the work day and I rarely have to touch up.
What could be better
I mentioned I didn't prefer the included brush earlier. That's because I find that it moves my base around and makes the strokes of color too defined (like drawing a line of blush on the face, if that makes sense). I prefer using a brush more fluffy and wish the included blush were more fluffy as a result.
Joy Factor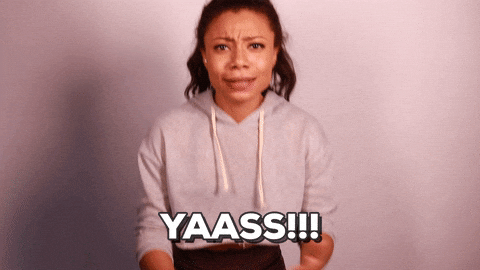 Where to indulge
Nordstrom | Saks Fifth Avenue | Neiman Marcus | Dillards
-XX

If you enjoyed this post, you should add me on Bloglovin so you never miss another.