Lip gloss is making a comeback. For me, that's kind of a big deal because I haven't appreciated it as much as other lip products. I'm very picky when it comes to lip glosses because a lot of them enhance my already luscious lips, and I am generally not a fan of very shiny lips. I picked up the ColourPop Ultra Glossy Lip in Sookie ($6.00) a while back, mainly for the swatch and the name of the shade; I loved me some True Blood back in the day and certainly relive those days when I wear this gloss. The gloss is a plum, berry-like shade and looks that way on me. The makeup I choose to wear has a lot to do with what lip product I end up picking. For this look, I wanted to do something romantic, as a salute to Bill and Sookie's great love affair.
Sookie…
Biiilllllll!
Product breakdown
ColourPop Ultra Glossy Lip Sookie
Laura Geller Vivid Baked Gelato Blush Plumberry
Charlote Tilbury Brow Lift Naomi
Smashbox Studio Skin Shaping Foundation 4.2
My skin type
My lips are really dry and I use lip balm on the regular. I do not bother using it when I use the Ultra Glossy Lips, though.
How I use it
The gloss goes on semi-opaque; two coats is enough to cover the lips completely.
What I like about it
As I mentioned before, I would gladly buy lipstick over lip gloss, but ColourPop makes it easy to love their lip glosses from the non-sticky and slightly moisturizing nature of them, to the plethora of shades and the uber affordable price. Sookie in particular glams up any look and I love the name! It lasts about as long as a lip gloss should – around 6 hours – or when I eat something. I also find that it doesn't make my lips look larger or like I just ate some really greasy food.
What could be better
I have no complaints about this lip gloss!
Joy Factor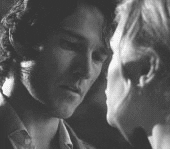 Where to indulge
-XX

If you enjoyed this post, you should add me on Bloglovin so you never miss another.