Outstanding! Magnifique! I really like the look of bronzer and have only really been able to enjoy it when it's shimmery. The first matte bronzer I loved was Becca's Sunlit Bronzer but it still took some work to get it to show up on me. In walks Benefit's Hoola Toasted Bronzer, recently released for darker skin tones. I knew I had to have it and I am so glad I did. I have been wearing it every single day since I got it!
My skin type

Oily and imperfect. I have fading dark acne scars and tiny icepick scars on my cheeks.
What it's supposed to do

Warm up your face
How I use it

As a person with dark skin, I never knew my skin needed "warming up" until I got this bronzer. As I mentioned before, I have only ever been able to enjoy bronzer when it has a shimmer to it. This matte bronzer with neutral undertones warms up my skin in a way I never thought I could enjoy bronzer. I sweep it across my cheeks and forehead an it effortlessly lights up my skin like I have been on a two week vacation in the Caribbean.
What I like about it

I feel alive when I use it. I bought this bronzer at the beginning of spring so I was bit lighter than I am in late spring/summer, when I am darker. This bronzer really made me feel like it was summer time and also sculpted my cheeks. Now that it's getting warmer and I'm getting tanner, it still works very well on my skin tone. For reference, have a look at my Complexion Perfection series to get a better idea of my skin tone in real life. I thought I would hate the brush, but it's actually fantastic for bronzer. It allows for the perfect sweep and sculpt, which is usually what I go for when bronzing.
What could be better

I hate hate hate the packaging. The bronzer comes in a box and there's not much bronzer actually in there. I think after a week of using it every single day, I saw PAN… PAN!! For the price, you'd think you would get more product. I'd rather not have a brush included than use this packaging.
Joy Factor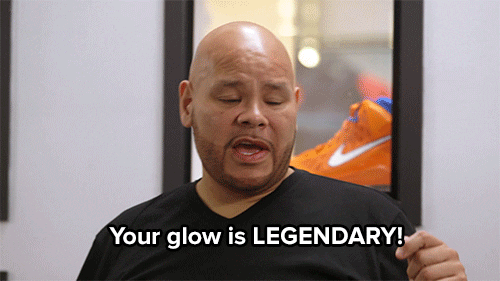 Where to indulge

Sephora | Nordstrom | Ulta | Benefit | Cult Beauty | Macy's | Selfridges
-XX

If you enjoyed this post, you should add me on Bloglovin so you never miss another.