I wasn't completely sure what I was getting myself into with the Essence Pure Nude Highlighters. I had been drawn to holographic, light-catching highlighters over the summer so I picked up the shades Spacelighter, a "light reflecting rose" and Cosmolighter, a green light reflecting shade.
Top: Cosmolighter; Bottom: Spacelighter
Spacelighter applied on cheeks, eyelids, and down the bridge of my nose. Also wearing Mac Taraji Glow Blush.
My skin type
Oily and imperfect. I have fading dark acne scars and tiny icepick scars on my cheeks.
What it's supposed to do

These are holographic highlighters meant to reflect light and give you a unique glow.
How I use it
Since multitasking is a must for me, I often try out highlighters where ever I can put them. I used these on my cheeks, eyes, and down the bridge of my nose, as you can see in the photos above.
What I like about it

I loveeeee Spacelighter! It comes off as more purple on my dark skin and is totally wearable (I wore it to work like this). Cosmolighter comes off pretty green on me and I must admit, I overdid it so you should use a pretty light hand with both of these actually. I vastly prefer Spacelighter over Cosmolighter.
What could be better

If you have oily skin like me and often break out in the oilies mid-afternoon, you will find that these may not last you throughout the entire day. After touching up I have to reapply. While the highlighter was pretty on my eyelids, it lasted about four hours before it started to crease pretty badly. I'd say use a primer, but even the idk. I think the key is if you want to use it as a shadow, it should be applied over another shadow that's already long-wearing.
Joy Factor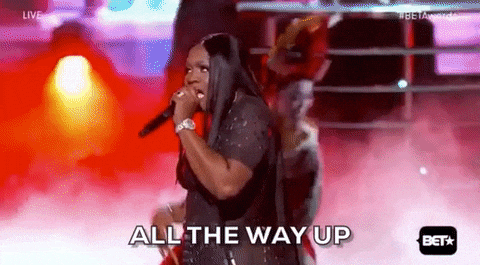 Where to indulge

-XX

If you enjoyed this post, you should add me on Bloglovin so you never miss another.