Although I passed on Fenty's first Galaxy Palette, when Moroccan Spice came out it just spoke so many things to me! I knew I had to have it! I have been playing in this palette since it came out and just got around to reviewing it. Even though everyone has seen and knows about it now, I still think it's worthy of a shout out!
My skin type

My eyelids are oily; this shadows in this palette definitely need a base to ensure long-lasting power. I tested them on their own and they crease on me by mid-afternoon.
What it's supposed to do

From the brand: An eyeshadow palette of 16 longwearing Moroccan-inspired shades ranging from matte to shimmer finishes—perfect for spicing up your look in limitless ways.
How I use it

What really impressed me about this palette is how I can use every single color in it. I banned myself from overdoing it on eyeshadow palettes this year, and I'll say I think I am doing a pretty good job (I've only purchased four this year!). However, I made an exception for Moroccan Spice. Again, use primer if you want them to last all day. I find the palette moderately pigmented; I often apply two or three layers to achieve the look I want.
What I like about it

I love the shades in the palette and the Moroccan Spice theme! I continue to get a lot of use out of this palette and I love the giant mirror. The shimmer shades are my favorite, as they can be applied sheer for a hint of 'oh I see you!' color and also have some holographic qualities to them. This is a "for everything" palette: perfect for work, play, and any other occasion! Even though it's a pretty large palette, I have a pretty big purse and it often finds its way into my bag.
What could be better

As the title of this post indicates, this palette is a whole mood! There's isn't much I have bad to say about it. I do feel like I have to mention the lasting power again, though. They will crease if you don't use a base. I'd love for brands to find out what Huda's secret is to no-crease shadows!
Joy Factor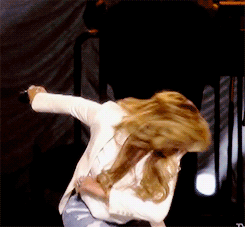 Where to indulge

-XX

If you enjoyed this post, you should add me on Bloglovin so you never miss another.