Naomi. Grace. Rita. Brooke. What do all of these names have in common? They're all names of Charlotte Tilbury's Brow Lift Eyebrow Pencil ($30.00), inspired by the 90s brow. I found that part about this pencil interesting since I wasn't wearing makeup in the 90s, let alone had brows! They were even more sparse than they are now but on to the review.
My skin type
I have oily skin and sparse brows. With brow pencils, I use Model in a Bottle for extra security.
What it's supposed to do

It's a 3-in-1 brow tool that 's supposed to fill, define, and lift the brows.
How I use it
The pencil has a tapered edge and is very creamy; not as creamy as the ColourPop Precision Brow Pencil, but definitely not as firm as ABH Brow Wiz or LA Girl Shady Slim Pencils.
To start, I outline the shape of my sparse brows and use a very light hand to fill in the outlined area from the tail to the inside of the brow. I use the spoolie end of the pencil to blend the color into my hairs and skin. By the way, the spoolie is the best I have ever used on a brow pencil! It doesn't remove the color and blends, making the eyebrow look more natural overall.
The highlighter is hidden in a compartment in the middle of the pencil; you have to twist the pencil to get to it. It is very, very shimmery and not something I would normally use, especially since I stopped removing hair from my brows and never really highlight my brow bone anymore. The highlighter is however good for highlighting the inner corners of my eyes.
What I like about it

I like this pencil a lot more than I thought I would. Once I saw how creamy it was, I became skeptical but it looks good on me. I'm not gonna lie, a big part of this purchase was the name of it and the shades named after supermodels. I love that the spoolie is actually usable for me and that this is a multitasking pencil. it also looks like it will last longer than the skinny brow pencils I usually use which is a huge plus.
What could be better

Naomi is the darkest shade and it could stand to be a little bit darker as I am thinking about transitioning back to dark hair. I also don't feel like the highlight shade is a good match for my skin tone as it's way too shimmery for my liking.
Joy Factor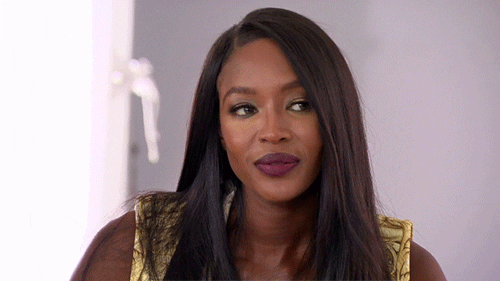 Do my brows look like hers? 😌 I love how my brows turn out, but I would really prefer a darker shade. I think that would bring more joy for me with this pencil.
Where to indulge

Nordstrom | Charlotte Tilbury | Bloomingdale's
-XX

If you enjoyed this post, you should add me on Bloglovin so you never miss another.