I'd been dying to try that Donna Karan Cashmere Mist Deodorant and I finally went for it when I saw there was a set for the same price as the deodorant ($25.00). Now, I had heard great things about the deodorant previously from reliable sources, so I had high hopes. There was just one problem.
My skin type
I suppose I should describe my arm pits here 🤣 Well, they're sweat buckets. I even sweat when I am cold! Most deodorants for me will conceal or prohibit unwanted smells, but my issue is can they control my sweating?! Most can't. I regularly use the Mitchum gel deodorant, which works best for me, although it's not perfect (causes awful yellow stains on my shirts).
What it's supposed to do
The set comes with the deodorant, a body cleansing lotion, which is meant for showering with, and a body creme, which is basically lotion.
Ingredients
Active ingredient: Aluminum Ziconium Tetrachlorohydrex Gly. Other ingredients: Cyclomethicone, Aluminum Ziconium Tetrachlorohydrex Gly, Stearyl Alcohol, Hydrogenated Castor Oil, PPG-14 Butyl Ether, Dimethicone, Talc, Fragrance, Corn Starch, Polysaccaride
What I like about it
It's a great deal. If you're a fan of Cashmere Mist, you'll love the savings here. More importantly, it does, in fact, work better than the drugstore deodorants. Another positive is I don't get white marks under my arms when I wear it! I feel like deodorants have been trying to find the secret sauce to that – leaving no white marks with a solid deodorant. Well, this deodorant has it all figured out.
What could be better
I probably should have went to have a smell of Cashmere Mist before I purchased this. As much as I tried – and I've been trying for months! – I just do not like the scent! Does it work better than your regular and cheaper Doves, Secrets, and Degrees? Yes. But I need to be fully clothed and on my way to wear this deodorant. For example, having a bath at night and just chilling is something I wouldn't do if I had to wear this deodorant. My compromise? I'll use the body wash, slip the body creme, and use my usual lotion, Nivea Smooth Daily Lotion, which I love the scent of and drowns out the scent of the body wash and the deodorant. It's an effective deodorant and if you love the scent, give it a try! I've been using it since the beginning of January and have plenty left!
Joy Factor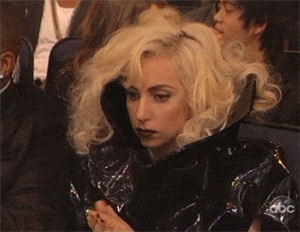 Where to indulge
-XX
If you enjoyed this post, you should add me on Bloglovin so you never miss another.