Bite Beauty is one of my absolute favorite lipstick brands. In fact, recall me claiming that their Amuse Bouche line is the most moisturizing lipstick ever. I stand by that statement!
Bite released a spice-inspired collection a few months back in their Amuse Bouche collection and I have been crushing on it ever since. More specifically, I was crushing on the shade Crushed Chili, and finally gave it a go.
My skin type
My lips are regularly dry. I usually use lip balm before lipsticks but that's not necessary with this line of lipsticks. You can even get away with flaky lips with this lipstick.
What it's supposed to do
From the brand: Amuse Bouche Lipstick is the Perfect Bite. Inspired by amuse-bouche—small, perfectly crafted bites that showcase a chef's artistry when it comes to flavor, texture and presentation—this lipstick serves bold, creamy color and an unforgettable sensorial experience in a single swipe.


With unexpected undertones and richly saturated triple-milled pigments, its multidimensional shades offer a modern take on color. The small batch, low-heat process preserves a balanced blend of lip-quenching nutrients, vitamins, and 12 nourishing oils—essential for achieving healthy-looking lips—for lip color that is addictively creamy yet weightless. And, it features a mouthwatering flavor made from fresh-pressed citrus layered with notes of cherry, mint, mango and vanilla.
How I use it

A couple swipes across the lips and I am good to go. I will also take Lipstick Queen's invisible liner to clean things up if I go overboard. I like to wear this lipstick blotted, but you totally don't have to.
What I like about it

Of course, I live for the formula. It's rich, thick, and highly pigmented. It's got that classic Bite vanilla smell and even though the color isn't what I was initially after, it's very unique to my lipstick collection, which is surprising; I have a LOT of lipstick.
What could be better

I coveted and bought this lipstick based on Christine from Temptalia's lip swatches. I must say, I was disappointed to see that it did not look the same color on me. I wanted this lipstick because it looked like a very rich, deep red, but on me it looks like it has peach-like undertones. The swatch on my wrist in direct sunlight was encouraging but misleading as it looked totally different on my lips; funny how that works! While I was bummed out about the color I do actually like the color on my lips and against my skin tone, it's just not what I was after.
Joy Factor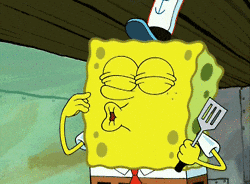 Where to indulge

-XX

If you enjoyed this post, you should add me on Bloglovin so you never miss another.