I had been on an "eye creams are a waste of time, I need injectables" kick for a little while until I actually ran out of eye cream and was longing for a replacement. It turns out, they aren't a waste of time and when I don't have it, I want it! For me, I get all caught up in my eye bags thinking that an eye cream will make them disappear, but I've learned to stop that sort of silly thought because there are other great uses for eye creams, like for the rest of your eye lol. As I age, I've noticed those fine lines in the outer corners of my eye start to make themselves more visible. I wanted a nice eye cream that could help keep that area moisturized and made me feel like it was working. I went with Kiehl's Creamy Eye Treatment with Avocado. It ticks all the boxes, but there's a catch!
My skin type
My eyelids are oily, as is the rest of my skin, and I have crow's feet in the corners of my eyes when I smile.
What it's supposed to do
From the brand: This nourishing under eye cream offers creamy hydration suitable for all skin types.
Ingredients
Aqua/Water, Butyrospermum Parkii Butter/Shea Butter, Butylene Glycol, Tridecyl Stearate, Isodecyl Salicylate, PEG-30,Dipolyhydroxystearate, Tridecyl Trimellitate, Persea Gratissima Oil/Avocado Oil, Isocetyl Stearoyl Stearate, Propylene Glycol, Dipentaerythrityl Hexacaprylate/Hexacaprate, Sorbitan Sesquioleate, Magnesium Sulfate, Phenoxyethanol, Hydrogenated Castor Oil, Sodium PCA, Ozokerite, Methylparaben, Tocopheryl Acetate, Isopropyl Palmitate, Disodium EDTA, Copper PCA, Butylparaben, Ethylparaben, Propylparaben, Helianthus Annuus Seed Oil/Sunflower Seed Oil, CI 75130/Beta-Carotene, Tocopherol, Citric Acid.
How I use it
I take a tiny bit on the tip of my index finger and rub it together with my thumb, then apply to each eye. A little bit goes such a long way, as this cream is very, very rich. I gently run my finger underneath my eye area, on top of my eyelids, and in the outer corners of my eye until the cream is completely rubbed in. It takes about three or four swipes.
What I like about it
It's incredibly moisturizing; probably the most moisturizing eye cream I have ever used!
What could be better
For me, this isn't a cream I can consistently wear in the daytime. I almost never wear it without also wearing makeup because of how shiny it ends up looking compared to the rest of my face. I also find that when I put it on top of my eyelids, it breaks down at the end of the day, migrating into my eyes causing them to sting. For these reasons, I recommend using this as a bedtime cream, more like a sleeping mask for your eyes. An alternative is to use it all over the face as a moisturizer, although you will run out more quickly (hey, Beyonce does it so why not? 😳).
Joy Factor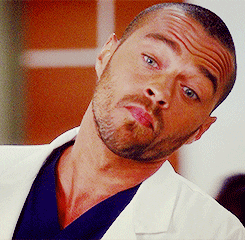 Where to indulge
Nordstrom | Sephora | Macy's | Saks Fifth Avenue | Neiman Marcus | Bloomingdale's | Dillard's
-XX

If you enjoyed this post, you should add me on Bloglovin so you never miss another.