Listen, having a great highlighter does not have to cost you $30. Hell, it doesn't even have to cost you $15. The Makeup Revolution Vivid Baked Highlighters are proof that your face can ball on a budget. I have been using the shade Rose Gold Lights for years and it's only $6.00.
Wearing Makeup Revolution Vivid Baked Highlighter in Rose Gold Lights on top of Laura Geller Baked Gelato Vivid Swirl Blush in Guava
My skin type

I have oily skin with some undesirable texture issues on my cheeks.
What it's supposed to do

From the brand: Create the beautiful radiant look with Makeup Revolution's Vivid Baked Highlighters – a light powder that can be used to define and highlight the key areas of the face.
Rose Gold Lights: Add a rosy hue to your full face look with this dazzling highlighter.
How I use it
I take a large fluffy blush brush, swirl it around in the pan and apply 2-3 layers to my cheeks when I want a radiant look. For a more defined look, I'll use a much smaller brush and apply light strokes to my cheekbones, up to my temples, and down the bridge of my nose. The powder is light and very shimmery and doesn't interfere with my foundation or emphasize my texture issues. The highlighter lasts the entire workday on me through my oil fits until its time to come home to remove it.
What I like about it

My goodness, it sure is beautiful. It's not a very sophisticated formula, but the shades mix together well and compliment my skin tone. You can go overboard with his highlighter without it looking sloppy or you can go light and keep it classy. I love the price and I highly recommend this as a budget highlighter. You also get so much of it!
What could be better

The packaging could be a bit more sturdy. I suppose that would involve some kind of trade-off in cost, though. I love the brand's bronzers as well and used it mostly as a highlight, but I dropped it and it shattered all over my bathroom floor. All I can say, is I'm glad it's only $6.00 to replace instead of $36!
Joy Factor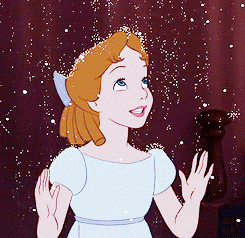 Where to indulge

-XX
If you enjoyed this post, you should add me on Bloglovin so you never miss another.