As a person with very sparse eyebrows, I am always looking for brow products that will make my life a lot easier when drawing my brows on. I really love pomades. The Anastasia Beverly Hills Dip Brow is definitely a staple. The last pomade I bought and loved was Kat Von D's brow pomade, which lasts longer than ABH's. So when I saw that Milani had a brow pomade pencil, I was like whhhaaaaaaaaaaaaaaaaaat, I gotta try it 👀
My skin type
Oily and that includes the skin under my sparse brows. For that reason, whatever I put on it stars slicking up by 2 o'clock…
What it's supposed to do
From the brand: Your brows, but better! Our Stay Put Brow Pomade Pencil gives you to-the-point pencil perfection. Putting your best face forward is a breeze with this tinted brow pencil. The bold, bouncy formula glides on effortlessly to fill in, shape and define your brows, giving you natural-looking fullness and statement-making shapes. Designed with a brow spoolie on one end and a pencil tip on the other, our Stay Put pencil can control defiant brows and then fill in color for a fierce, full look. This vegan eyebrow liner is water-resistant and lasts up to 12 hours. Talk about a power point.
How I use it
I just draw them on like I do with any other pencil!
What I like about it
I like the idea of it. It's quite innovative. I haven't seen anyone else making brow pomades in pencil form.
It lasts about as long as my ABH Dip Brow
The spoolie brush is great for sparse brows, which is extremely rare. It only moves the color around a little bit but blends in very nice with my brow hairs.
The formula is great; I half-expected a regular brow pencil just being called a brow pomade pencil, but it's creamy, but not too creamy and easy to shape.
It has the advantage of working like a regular brow pencil so it takes me no time to draw them
The result is very natural looking, but you can instagram it out if you wanted
Uhh, it definitely lasts 12 hours, but by that time it's definitely time to take it off.
What could be better
I reckon the only issue I have with it is that I wish there was a darker shade after dark brown. Currently, my hair is jet black so I wish there were options for that. It still looks good, though! I alternate this with my other brow pomades but I reckon if I used this everyday it would run out fairly quickly. It is a pencil that you need to sharpen and I find myself needing to sharpen it every time I use it.
Joy Factor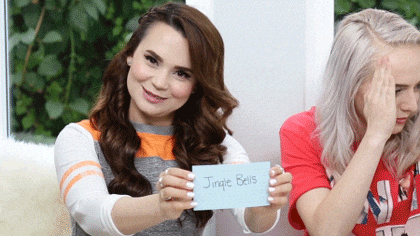 Where to indulge
-XX

If you enjoyed this post, you should add me on Bloglovin so you never miss another.