I first saw the Pat McGrath Lip Fetish Astral Lip Balm on Instagram. Of course, the lips didn't look anything like mine, but it was a live video and I thought how could this not look good on me? I am glad I took a chance and picked it up! I picked up the shade Pink Astral in concert with the Mothership V Bronze Ambition Palette a while back, and I've been meaning to do a write-up of it for a while because I use it so much!
My skin type
My lips are dry on their own. I depend on lip balm to keep them moisturized. While this lip balm is pretty glittery, to my surprise, it's also very moisturizing!
What it's supposed to do
From the brand: This alluringly addictive clear balm is the captivating covert key to a killer kiss. It repairs, restores and replenishes, keeping the lips sensuously smooth and leaving them with a dewy, opaline finish. Luxuriate in kissably soft lips with this ecstasy-inducing balm.
How I use it
Two swipes across both my my lips does it for me, as far as moisture and shade payoff. The balm can be built up to a full-coverage look, or worn sheer for a hint of sparkle. These were meant to sparkle, though, let's be real, so I usually wear it that way!
What I like about it
The packaging is just fabulous! The balm comes in a white and gold, heavy casing. On me the lip balm flashes more purple than it does pink, but that doesn't take any joy away from it. I knew right away from the marketing that it wouldn't look the same on me that it did on the lip model, but was curious about it anyway. I love that it's moisturizing, that it can be dressed up or down – I was hesitant on wearing this to work, but it was fine, and how luxurious it makes me feel.
What could be better
I am struggling to find something critical about this lip balm. I don't think it would be fair to gripe about the cost – it's a whopping $38.00, as Pat McGrath has seemingly gone above and beyond as far as quality. I bought this as a gift to myself so I'm not going to ruin it by talking about finances lol. I want to look into the sheer balms next!
Joy Factor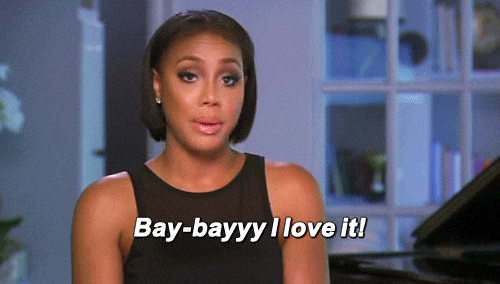 Where to indulge
-XX

If you enjoyed this post, you should add me on Bloglovin so you never miss another.