Why, yes, this is a review of a masculine fragrance set! Every time I make a beauty purchase and am entitled to samples, I almost always choose fragrance samples. It has kept me from having to purchase a full-sized perfume for years. And if there is a Maison Margiela fragrance sample, please believe I am getting those. The brand is offering a Masculine Set and a Feminine Travel Set both at $65.00 each and it only seems to come around holiday season. I took advantage of this and made my first fragrance purchase in years, and went with the masculine set based on the available scents in each.
My skin type

I have normal skin on the places that I spray fragrances: my wrists, and behind my neck, and sometimes the front of my neck. I use lotion after every shower that's slightly scented (Nivea Smooth Daily Moisture). I am definitely one of those people that fragrances can smell different on, once it's sprayed on my skin rather than what it smells like straight out of the bottle.
What it's supposed to do

The reason I fell in love with Maison Margiela fragrances is because of how they smell (obviously). What I mean by that is the fragrances I first discovered from the brand, that made me come to appreciate the brand, are ones that they smell more like someONE rather than someTHING. Jazz Club is my favorite of them all and is available in this set, along with At the Barber, the muskiest of them all, and By the Fireplace.
Ingredients/Notes
Instead of listing the composition of the fragrances, which may not be helpful to some I will post the brand's description, along with what I think it smells like, which is the whole reason I purchased this.
Jazz Club
The tradition has been immortalised through the generations, handing down the address of this Brooklyn jazz club. An anthology of classic notes and coppery tones, between deep armchairs and a handful of bar stools, with subdued lighting reflected on the piano where cocktails linger, wafting their liquory notes. -maisonmargiela.com
*This scent is the epitome of the man I want to be snuggled up next to. It's clean, but still lightly musky, woodsy, with a hint of vanilla. Close your eyes and think: tall, dark and handsome; tailored suit with no tie and a couple buttons undone on a crisp, white shirt; perfectly coiffed hair. I love how unisex it smells. I wear this one more often than the other two and oftentimes find my nose buried in my wrists.
By the Fireplace
The sun rises across a wintry landscape. A fire crackling in the hearth emanates fragrant warmth. Outside, boundless snow-capped mountains shiver resplendent in the quiet dawn. 'By the Fireplace' captures a quintessential winter morning. -maisonmargiela.com
*By the fireplace certainly has a smoky scent to it; it's very masculine and that doesn't change once it's on my skin either. It reminds me of a great ski lodge's massive fireplace, with a handsome host charming everyone with a beautiful smile and adventures on the slopes. Even though it's quite masculine, I still spray this on and behind my neck, as well as my wrists.
At the Barber's
The creaking of a sign swaying in the breeze, a shaving brush sliding through soapsuds, the dry friction of a straight razor against a leather strap, the soft rustling of a white towel evoking a vintage masculine ritual. -maisonmargiela.com
*At the Barber's is the muskiest of all of the scents. It reminds me of the first time I ever smelled cologne, which was simply an experience of acceptance. "This is what a man is supposed to smell like," I thought. I certainly came to appreciate more sophisticated scents. For these reasons, I only spray At the Barber's on my wrists
What I like about it
I am overjoyed that these come in a travel set. A few months back when I received my sample of Jazz Club, I looked up Maison Margiela fragrances as if to purchase it and found out a full-sized bottle is $126. I was quite surprised at the price tag but I get it. I imagine an entire bottle would last you a year or so. I find that I love this set so much, I'm very stingy when using the fragrances, afraid to run out of it. Snag these while you can because they disappear after holiday season!
What could be better

This is a good travel set and better than nothing, but I'm not in love with At the Barber's. The upside to that is that it's not a very long-lasting scent and by the time I get home from work in the evening, there isn't really a trace of it left. Overall, all three of them last about half the day on me. Can't have it both ways, I suppose.
Joy Factor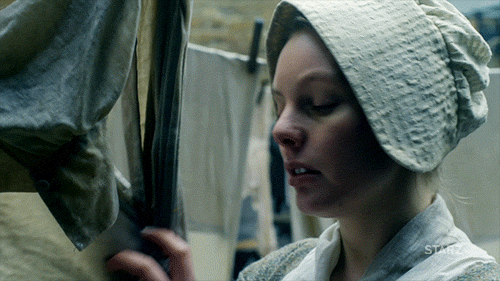 Where to indulge

-XX