I bought the Manyo Factory Galactomyces Niacin Special Treatment Essence to combat discoloration on my face due to acne scars. What initially attracted me to it was all the ferment talk in the ingredients. I was also drew to it because it's only got seven ingredients so it seemed on the more "natural" side.
My skin type
I have oily skin with enlarged, damaged pores on my cheeks, and many acne scars.
What it's supposed to do
According to the brand:
Prevents acne and removes post acne spots, minimizes pores, effectively treats inflammation.
Ingredients
Galactomyces Ferment Filtrate, Niacinamide, Zanthoxylum Piperitum Fruit Extract, Pulsatilla Koreana Extract, Usnea Barbata (Lichen) Extract, Hamamelis Virginiana (Witch Hazel) Extract, Sodium Hyaluronate
How I use it
I've used this essence as part of a larger, acne scar-fighting regimen (see this post) and also part of a smaller, more simplified regimen.
How long I used it
At least two months consistently.
What I like about it
It didn't break me out! That's always a plus! I also like how simple the ingredients are; there are only 7 of them. This product reminds me of The Ordinary's products in how basic this is, which is great but can also be a double-edged sword because of that.
What could be better
While I am not convinced that this product, on its own provides everything it says it does, in combination with other products it works ok. It certainly doesn't minimize pores of prevent acne for me. I think of this as a filler product; when I want to do a long, luxurious routine, I certainly break this out. Unfortunately, I'm not always inclined to reach for it.
Joy Factor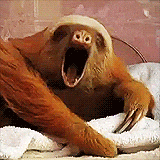 Where to indulge
Amazon | Ebay | Koreadepart | Manyo-factory
-XX

If you enjoyed this post, you should add me on Bloglovin so you never miss another.