My last bout with Marula Oil didn't go so well, so I was very interested to try the 100% Cold-Pressed Virgin Marula Oil from The Ordinary ($9.90).
My skin type
Oily
What it's supposed to do
Moisturize
Ingredients
Sclerocarya Birrea Seed Oil.
How I use it
Skin
I use this oil primarily on my skin as a moisturizer. This is the last step in my regimen and it's rare that I use a sleeping mask after. I can definitely still feel it on my skin after half an hour and have to be careful when I go to sleep because it will rub off on my pillow. Recall that I said the squalane from Biossance sinks into your skin more than The Ordinary's squalane, which kind of sits on top of the skin more. The marula oil behaves the same way as The Ordinary's Squalane. It is however, still very moisturizing, and definitely lighter-feeling on the skin than the squalane. I decided to mix this in as the base for my beauty oil in the end, and primarily use it that way.

Hair
Remember how much I disliked the Marula Oil from Keranique on my natural hair? Well, this one is much better. It noticeably moisturizes my natural hair, the way an oil would, but not like a leave-in conditioner though. I use this on damp hair, right after my leave-in conditioner to seal, and right before I braid it back up. I will continue to use this on my natural hair.
As a replacement oil for the squalane from the brand in my Ultimate Beauty Oil
I finished the bottle of my DIY Ultimate Beauty Oil and decided to try it out using this oil instead of the squalane. The difference is incredibly subtle mixed in with the other oils, but does feel slightly lighter. However, after I finish this bottle, I am going to replace both the oils with The Ordinary's Resveratrol/Ferulic Acid 3%. Review for that coming soon!
What I like about it
It's very similar to the squalane from the brand, which I enjoy very much. I also like that it doesn't have a bunch of other crap in it, just plain old oil. I'm always a fan of the prices from the Ordinary, so that kind of goes without saying. I plan to get a sample of the Marula Oil from Drunk Elephant to compare so be on the lookout for that. Unlike the squalane from The Ordinary, this doesn't smell like anything, which I prefer over earthly fragrances.
What could be better
As with most products from The Ordinary, it's just not very exciting. But if that's the most critical thing I can find to say about the product, then so be it!
Joy Factor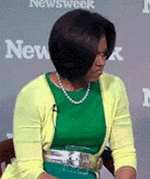 Where to indulge
-XX

If you enjoyed this post, you should add me on Bloglovin so you never miss another.