I have quite a few products to review from The Ordinary so I've been polling my audience on social media to find out which reviews they are most interested in. The one that gets the most votes, I post it first. The Lactic Acid 10% + HA 2% won this round, so here's my review and some before and after pics.
My skin type
Oily, acne scars on cheeks and chin.
What it's supposed to do
Lactic acid is a chemical exfoliant that's supposed to improve the texture of the skin. It also has brightening properties.
Ingredients
Aqua (Water), Lactic Acid, Glycerin, Pentylene Glycol, Potassium Citrate, Arginine, Triethanolamine, Sodium Hyaluronate Crosspolymer, Tasmannia Lanceolata Fruit/leaf Extract, Acacia Senegal Gum, Xanthan Gum, Trisodium Ethylenediamine Disuccinate, PPG-26-Buteth-26, Ethyl 2,2-Dimethylhydrocinnamal, PEG-40 Hydrogenated Castor Oil, Ethylhexylglycerin, 1,2-Hexanediol, Caprylyl Glycol.
How I use it
For a long time, I used it all over my face. Then I got a little paranoid about using it all over my face due to lactic acid's ability to lighten the skin. So Then I started using it where I needed it instead of all over.
How long I used it
After I ran out of the Niod Re:Pigment Serum, I started using the Lactic Acid 10%. This was the very end of September, so I have been using this lactic acid for a little over a month.
What I like about it
I think the lactic acid does a pretty good job at lightening my scars. I didn't notice any change in texture in my skin with the naked eye but I would be curious as to what it would look like under a microscope. There's obvious lightening apparent in the photos so I assume it's working; I am interested in how it works over the longer term. Sometimes I feel like skin, as an organ, probably functions as one. What you do to one part of it, affects the whole thing – to an extent I guess since skin is pretty large. My point is, I think the lactic acid works better when I slather it all over my face rather than using it as a spot treatment, but that is yet to be seen. I need more time with it to prove that.
What could be better
Like many of the Ordinary's product, this one just doesn't get me excited; well it certainly didn't until I saw that first before and after post! I'm also over that Tasmanian Pepperberry they insist on putting in some of their products; I find it distracting.
Joy Factor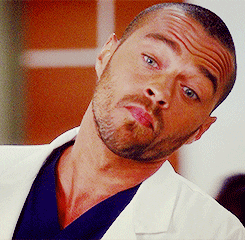 Where to indulge
* Please note this post may be randomly updated with continued use.
-XX

If you enjoyed this post, you should add me on Bloglovin so you never miss another.