Sunday Riley has done it again with the Sulfur Acne Treatment Mask! This mask ranks up there with Good Genes and Luna Oil for me! The mask is effective at reducing zits to smithereens (cue Dexter's Laboratory theme song) and brightening the skin. From what I have been reading about the mask, it's YMMV, especially if you have dry skin, but for me the mask is one of the only (if not the only) thing that has the power to get rid of my zit(s) overnight.
My skin type
I've got thick, oily skin. I get hormonal breakouts monthly which consist of two or three zits on my cheek(s) and chin.
What it's supposed to do
From the brand: A fast-acting, medicated 10 percent sulfur treatment mask that helps fight multiple forms of acne while preventing future breakouts.
It's also got 4 percent niacinamide and dipotassium glycyrrhizate for brightening, and one percent zinc for oil absorption. It sounded perfect for my skin.
Ingredients
Water, Sulfur, Isoamyl Laurate, Cetyl Ethylhexanoate, Niacinamide, Gum Arabic, Bentonite, Hydroxyethyl Acrylate/Sodium Acryloyldimethyl Taurate Copolymer, Polyglyceryl-2 Caprate, Olive Oil Glyceryth-8 Esters, Zinc PCA, Allantoin, Dipotassium Glycyrrhizate, Melaleuca Alternifolia (Tea Tree) Leaf Oil, Leptospermum Scoparium (Manuka) Branch/Leaf Oil, Curcuma Longa (Turmeric) Root Extract, Corallina Officinalis Extract, Melia Azadirachta Leaf Extract, Amber Powder, Melia Azadirachta Flower Extract, Coccinia Indica Fruit Extract, Solanum Melongena (Eggplant) Leaf Extract, Ocimum Basilicum (Basil) Flower/Leaf Extract, Quartz, Polysorbate 60, Sorbitan Isostearate, Tocopherol, Disodium EDTA, Phenoxyethanol, Polysorbate 20, Alcohol Denat., Chlorphenesin, PEG-40 Hydrogenated Castor Oil, Caprylyl Glycol.
How I use it
The first time I used this mask, it was as an all over face mask. I mostly use it more as a spot or area treatment. I dab a bit on to existing acne if present and leave on overnight. For preventative measures, I'll apply this to my cheeks and chin and wash off after 2 hours or so.
What I like about it
It's really, really effective. The very first time I used the mask (as an all over face mask) I had a zit on my temple. By the morning it was just a dark spot!! I was hooked from then. When used as a spot treatment, once it dries down it stays on your face. No rubbing off on the pillow at night! As an all over treatment mask, the brightening factor is way more apparent; I was very surprised at how brightened my skin tone was after washing it off. It appears to work on the acne by drying the skin out. Just testing this on my hand made my hands so dry so I would caution those with dry skin from using this as an all over mask. As a note, I didn't find that it had any long-term effects on oil control, but could have likely been a factor in the short term in preventing future breakouts.
What could be better
The first time I used the mask, the smell was a deterrent. It certainly smells like sulfur, but not like straight up rotten eggs. Now, I barely even notice the smell, probably due to my using it mostly as a spot treatment. That's not to say that the smell goes away because it certainly stays with you even after you wash off the mask, but I guess I've gotten used to it that it no longer bothers me. Honestly, nothing else works on for me zapping zits overnight so if that's the trade-off, I'll gladly take it.
Joy Factor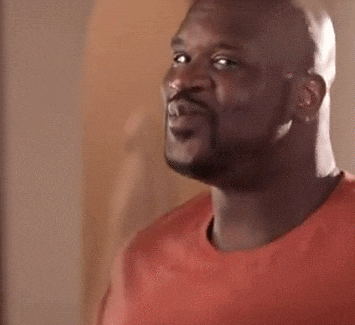 I am so glad this mask exists!
Where to indulge
-XX