So I have had a chance to properly test the Sephora Lipstories lipstick I posted swatches of a couple weeks ago. What I was mainly focused on was the whole "an $8 lipstick that feels like a million bucks" claim. I have always said that the Sephora Collection in general was underrated and these lipsticks are no exception. As a reminder I picked up one shade in each finish:
Yum Yum – Matte
Hong Kong by Night – Metal
Brunch Date – Satin
My skin type
My lips are super dry; the only dry part of my skin!
What it's supposed to do
From the brand: A high-pigment, lightweight lipstick that provides full-coverage color in one swipe. Available in 40 shades and three finishes: matte, cream, and metal.
How I use it
I'm not a huge user of lip liner so I use these without them. I did notice however, that Hong Kong by Night would benefit from a lip liner, as I had a bit of an issue coloring within the lines on application. People that already use lip liner should continue to use it with Hong Kong by Night.
I use lip balm beforehand with Brunch Date and Hong Kong by Night; Brunch Date emphasized my chapped lips so I need moisture to smooth that down. Brunch Date can also be a tad bit drying used on its own. Hong Kong by Night was neither moisturizing nor drying, but it did emphasize my chapped lips. Yum Yum is moisturizing on its own and does not need lip balm, nor did it emphasize my lip lines. These last about four hours on me or until I eat or drink something, and then they are completely gone and need to be reapplied.
What I like about it
Yum Yum is my favorite and the Satin formula is by far the one that makes these $8.00 lipsticks a treasure! The shade is right up my alley and I love that it's moisturizing. Hong Kong by Night is very pretty but definitely something for maybe a party or a special occasion. This is not a lipstick I would wear to work, but it is quite pretty. I will buy more of the Satin shades and perhaps give better shades in the mattes a try!
What could be better
Brunch Date was a disappointing shade choice for me. I purchased all of these based on the arm swatches on the website and I feel like it washes me out. Brown lip liner could fix that, but… I don't own a brown lip liner.
And as cute as the packaging is, it's cardboard all the way around and I am not here for that. I would have much rather preferred plastic. Not only is the cardboard not to my liking, but it makes it harder to open and close.
Joy Factor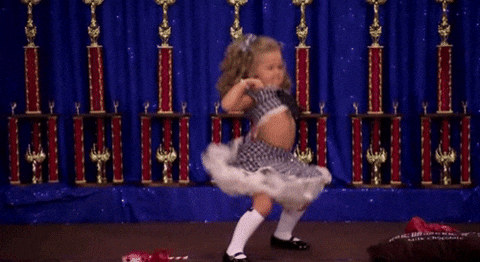 Where to indulge
-XX

If you enjoyed this post, you should add me on Bloglovin so you never miss another.