Got an itchy, flaky scalp? Sometimes, I do. I mean, it gets bad. Bad to the point where I scratch so much and so hard that I inadvertently create sores in my scalp. I only notice what I have done when I go back to scratch my scalp and come across or rake across a scab. I know, awful. But it doesn't even seem like I'm scratching that hard. In walks these two products from Maple Holistics, their tea tree shampoo and the matching conditioner. When I say these came right on time, boy do I mean it. I was close to wash day when the brand reached out asking if I can give these a go. I gladly accepted the opportunity to relieve my itchy, flaky scalp of its suffering.
My hair type
I've got naturally curly hair, kinky if you will. It's super thirsty and often dehydrated because my daily hairstyle is a wig!
What it's supposed to do

From the brand:
Shampoo: Our Natural Tea Tree Oil Shampoo can keep your hair feeling soft and dandruff free! Maple Holistics Natural Tea Tree Oil Shampoo can moisturize hair and scalp, can promote healthy hair growth and can soothe irritated scalp and skin. Our tea tree oil shampoo can even help fight lice!
Conditioner: Our Tea Tree Oil Conditioner features essential oils such as verbenone-rich Rosemary, Bulgarian Lavender, and of course Australian Tea Tree in order to help treat an itchy or oily scalp, thinning hair, patchy hair, flakes, and even scalp-related blemishes. Our Tea Tree Oil Conditioner causes a cool, tingling sensation which is satisfying and lets you know that the conditioner is doing its job!
Ingredients

Shampoo
Aqua, Sodium Cocoyl Isethionate, Cocamidopropyl Betaine, Sodium Lauroamphoacetate, Sodium Methy Cocoyl Taurate, Sodium Lauryl Glucoside Carboxylate, Lauryl Glucoside, Sodium Cocoyl Glutamate, Acrylates Copolymer, Coco-Glucoside, Glyceryl Oleate, Caprylhydroxami Acid, Glyceryl Caprylate, Glycerin, Sodium PCA, D-Panthenol, Keratin, Argania spinosa (Argan) Oil, Botanical Melaleuca alternifolia (Tea Tree) Oil, Lavendula angustifolia (Lavender) Oil, Rosemarinus officinalis (Rosemary) Oil.
Conditioner
Water, Aloe Barbadensis Leaf Juice, Cetearyl Olivate, Sorbitan Olivate, Propanediol, Caprylic Capric Triglyceride, Argan (argania spinosa) Oil, Shea Butter, Certified Organic Pomegranate, Hibiscus, Green Tea and Sea Buckthorm, Silk Amino Acids, Jojoba (Simmondsia chinesis) Oil, Botanical keratin, Panthenol, Guar Hydroxypropyltrimonium Chloride, Phenoxyethanol, Potassium Sorbate, Menthol, Melaleuca alternifolia (Tea Tree) Oil, Lavandula angustifolia (Lavender) Oil, Rosemarinus officinalis (Rosemary) Oil.
How I use it

I actually follow the instructions to a T. I didn't really know what to expect with these other than a soothing, cooling feeling. I shampooed my hair and scalp twice and followed up with the conditioner. I left the conditioner on for 5 minutes. I did try to leave it on longer, but the tea tree does not allow for extended conditioning; the coolness can get overwhelming. This is not a deep conditioner that will provide your hair with moisture. If you have naturally dry hair, you may want to use moisturizing conditioner afterward. I skipped the moisturizing conditioner and opted for my Shea Moisture Jamaican Black Castor Oil Leave-In.
What I like about it

It cleans my scalp and stops the itching. Oftentimes after I wash my hair (especially if I just cowash), when I part it I still find flakes. That did not happen with this set. I like that the shampoo didn't make my hair all tangly or dry it out. The conditioner was a surprise; the cooling, tingling sensation is definitely noticeable but at the same time satisfying.
What could be better

The shampoo is great! It also appears to be on sale for $8.95 so get it while the getting is good. The conditioner is a little over $12 – still an awesome price for a conditioner that is effective. I would say I wish the conditioner were a bit more moisturizing, but not if it would conflict with the current ingredients. I'd rather just keep it like it is and use a moisturizing conditioner or a leave-in.
Joy Factor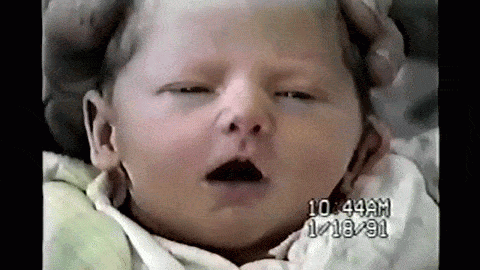 I definitely feel like I'm treating myself right when I'm using this.
Where to indulge

Maple Holistics also has a free sample program. So if I haven't convinced you, sign up here to receive a free sample of one of their products and decide for yourself!
-XX
*The products in this post were provided by the brand for review. All opinions are always my own.