Prior to last year, Arcona was not a brand I had heard of. I was attracted to their product based on the ingredients, which seem on the more natural side. Now, as a person with oily skin, sometimes I am acne prone and tea tree anything is right up my alley. One of the two products I purchased was the Tea Tree Mask.
My skin type
Oily; hormonal acne once monthly
What it's supposed to do
Blast your breakouts to hell. Well, exfoliate, decongest and reduce breakouts, to be less dramatic and more accurate.
Ingredients
Aqua (Water), Sulfur, Glycerin, Hamamelis Virginiana (Witch Hazel) Water, Caprylic/Capric Triglyceride, Melaleuca Alternifolia (Tea Tree) Leaf Oil, Bentonite, Titanium Dioxide, Kaolin, Mentha Piperita (Peppermint) Oil, Lavandula Angustifolia (Lavender) Oil, Citrus Grandis (Grapefruit) Peel Oil, Menthyl Lactate (L), Pelargonium Graveolens (Geranium) Oil, Tocopheryl Acetate (D-alpha), Allantoin , Benzyl Alcohol, Xanthan Gum, Alcohol

p.H. 6.2
How I use it
After a few trials, I put this mask only where I need it, which is generally my cheeks and chin. The peppermint is so strong in this mask that I can't bear to use it over my entire face (really; it burns my eyes if I put it too close near my eyes). Therefore, I only put it where I get breakouts. It smells great and has tiny crystals in it for exfoliating.
What I like about it
There's something luxurious about it. I really do enjoy using it and the ingredients make me very excited. I also like that it's not like a clay mask, more gentle to the skin and less messy. I often use this mask during my hormonal acne breakouts or when I am giving myself an at-home facial. It really opens up the pores. My skin is left smooth after washing off.
What could be better
I'd love if this product had more power in it! Sulfur is the second ingredient on the list which is surprising, but I am not sure how much is in it; you can't even detect the smell of the sulfur, which is great but at the same time it makes me wonder how much is actually in it. I tried the Sunday Riley Sulfur Mask and it was more effective (dried out my zits overnight while this one needs to be used a few times) BUT you can definitely smell the sulfur!
Joy Factor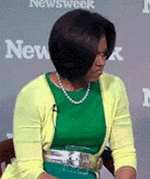 Where to indulge
Nordstrom | Arcona | Dermstore | Skinstore
-XX