Are you tired of shrieking 'OMG' everytime you take a scrunchie out of your hair because you've noticed you've ripped your hair out with it too? Well, I certainly was. That is what led me to the Slip Silk Scrunchie. I first saw these on Gothamista's Instagram stories. I gave them a side eye because I was familiar with the brand and knew they would be pricey but then I thought, "hey Indya, how much money do you spend on your hair again? Stop it with that fake concern 😒…" and made this my next purchase as soon as I ripped my hair out again.
Lately I have been very cautious with my hair, especially since I am relaxed again. When I was 100% natural, removing a scrunchie was even worse because sometimes it became tangled. These silk scrunchies have become somewhat of a hair-saver. Now, I did look for knock-offs and alternatives but ultimately realized these were the best option. I didn't want to spend money testing out something cheaper or an alternative fabric that didn't actually work and end up wasting that money. So I spent the $39.00.
The package comes with six scrunchies, pretty thin, soft, silky and stretchy; the brand calls them 'silk skinnies.' There are three colors: two black, two pink, and two caramel. They also have larger ones, for those with longer/thicker hair.
I mostly wear them to bed and around the house, using two revolutions for a loose bun. If I want to be more put-together, I'll do three revolutions for a tighter ponytail or bun. I've worn them to work before, so it's not like you can't wear them outside the house, it's just that I have already misplaced two of the black ones when I did that and that made me incredibly irate so I don't wear these formally anymore. You can't spend $40 on a six pack of scrunchies and lose two of them. You just cannot. 😡
My hair type

Currently relaxed and nape-length
What it's supposed to do

From the brand:
Designed to avoid hair creases.
Made with slipsilk™ to be gentle on your delicate hair.
Specially selected elastic with a slipsilk™ covering.
Ingredients

Slipsilk™ is specially-commissioned and made to our exacting standards, developed and refined over ten years to provide the ultimate combination of shine, thickness, softness and durability. We use the highest grade (6A) long fibre mulberry silk, with a thickness of 22 momme and enforce the strictest quality guidelines, including non-toxic dyes.
How I use it

Two or three revolutions, as mentioned above.
What I like about it

It works! A word of caution though: comb your hair before using any scrunchie. Hair sheds every single day, so not running a comb through it and removing a hair tie later on will result in in hair on the scrunchie. I noticed when I combed my hair before using it, not a single strand of hair came out on the scrunchie.
What could be better

This is the first scrunchie I have ever used that I haven't had hair tangle in between or ripped out as a result of me removing it. Yes, it's expensive, but the market will speak and for me it spoke! No complaints other than I am still hurting inside after losing two of the black ones.
Joy Factor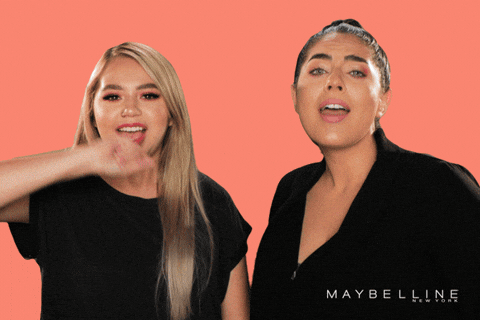 Where to indulge

Nordstrom | Dermstore | Dillard's | Net-A-Porter
-XX

If you enjoyed this post, you should add me on Bloglovin so you never miss another.