It's hard to believe that at one point in my makeup life, I didn't care for blush. I thought blush was basic af, that I didn't really need it, and that it all looked alike on my skin. All it took was a little time and experimentation to clear that right up. Turns out, I love blush! My favorite blush of all time? Laura Geller Baked Gelato Vivid Swirl Blushes. They are perfect for all skin tones, for all occasions, and I love knowing that when I wear one of these blushes my cheeks will be rosy all day. I was so obsessed with these, I accidentally bought Papaya twice 😄
L to R: Papaya, Plumberry, Papaya (repeated), Guava
Wearing Plumberry on cheeks
Wearing Plumberry on cheeks
Wearing Papaya on cheeks
Wearing Papaya on cheeks
Wearing Guava on cheeks
Wearing Guava on cheeks
My skin type
Oily and imperfect. I have fading dark acne scars and tiny icepick scars on my cheeks.
What it's supposed to do

From the brand: Indulge in creamy swirls of Italian gelato with every application of Baked Gelato Vivid Swirl Blush. The fresh 3-D design captures the look of this decadent frozen treat, and lasts until the very last application! The innovative hybrid texture applies like a powder but feels like a cream, creating translucent, vibrant color for a flirty, natural-looking flush.
How I use it

I swirl a traditional blush brush around in the pan an apply to both cheeks sparingly, building the color until I get the desired pigmentation. This blush is very pigmented! The only shade I double dip with is Papaya and that's because it's a peachy shade.
What I like about it
It's super pigmented; a little bit goes a long way which is important with these blushes in particular because it seems like Laura Geller is not restocking these. Sad!
Each shade looks different on me.
They are great for travel.
They are long-lasting cream blushes I never have to reapply and they don't break me out.
I have had these a long time (a couple years) and I haven't had any problems with these drying out or cracking.
They go on effortlessly without being patchy and blending is a breeze.
What could be better
I have no complaints about these blushes other than I wish it weren't going out of stock and that there were more colors. I purchased these from Hautelook so I got quite the discount; well-worth it for HG blushes.
Joy Factor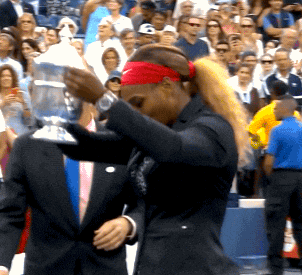 Where to indulge

-XX

If you enjoyed this post, you should add me on Bloglovin so you never miss another.