I feel like it's not very often that makeup and beauty products go on sale unless there is some sort of friends and family or holiday promotion going on. Well, Sephora has had some goodies on sale for quite a while that may have flown under your radar, with all the new beauty eye candy we get every month.
Now, me personally, I'm like Fran Drescher: it's not a sale unless it's at least 40% off! That's what gets me excited!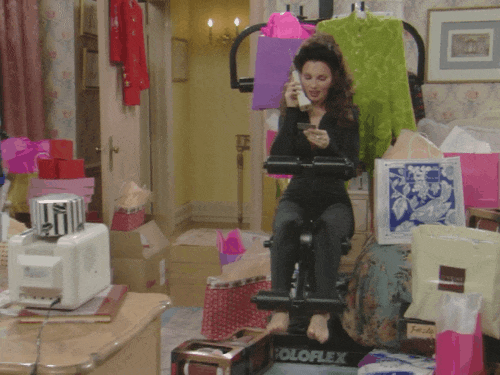 Well, have a look a some items I found under the Sephora Sale section that are at least 50% off!
50% Off
Sephora Favorites Give Me Some Nude Lip
Urban Decay Naked Ultimate Basics
Becca Light Chaser Highlighter
Urban Decay Distortion Eyeshadow Palette
Urban Decay Naked Skin Highlighting Fluid
Urban Decay Disco Queen Holographic Highlighter Powder
CoverFX Enhance Click Highlighter
Perricone MD OVM Retinol Treatment Cream
CoverFX The Perfect Light Highlighting Palette
Sephora Collection PRO Airbrush Blender #78
Sephora Collection Radiance Cleansing Foam
Too Faced Boudoir Eyes Soft & Sexy Eyeshadow Palette
Becca Liquid Crystal Glow Gloss
Tarte Clay Play Face Shaping Palette II
Enjoy!
-XX

If you enjoyed this post, you should add me on Bloglovin so you never miss another.