Blush was my least favorite color cosmetic until I found the Make Up For Ever Artist Shadow in Eggplant. Yep, you read that right. With fall completely underway, I thought this was a good time to tell you all about the product that set me off into my lightweight addiction with blush. I was in the massive Sephora in NYC (the one with the MUFE store inside) browsing when I came across this shadow. I specifically asked the salesman if I could use this as a blush and he informed me I absolutely could. And the rest is history.
The top swatch was made with a brush; that's about three layers. The bottom swatch is layered one on top of the other, also about three layers and done with a shadow brush. I love how versatile it is.
My skin type
Oily and imperfect. I have fading dark acne scars and tiny icepick scars on my cheeks.
What it's supposed to do

From the brand: A professional-level pigment-loaded shadow with unprecedented 12 hour wear, available in 121 vivid shades and five unique finishes.
How I use it

I take a slimmer brush to contour with this shadow and build layer by layer until I reach the desired pigmentation. I only use it to contour my cheekbones (which are looking pretty fatty these days) and contour the rest of my face with a brown powder. I follow up with a blush to the apples of my cheeks.
I should also mention to use a light hand. The powder is pretty pigmented and one can go from contour to clown in a matter of strokes.
What I like about it

I love that it's different. It's things like this that make me remember why I love makeup in the first place and spark the creativity in me that has been lost as of late. While I bought this to contour, it's primarily an eyeshadow and is great at its job. I've created smokey eye looks with this shadow and have also worn it on its own.
What could be better

Well, it's a single shadow that you have to buy a case for. MUFE sells those separately for super cheap and if you have more than one it's easy to fill. You'll notice, however a shadow is missing from the left side of the compact; that was a gorgeous black MUFE shadow I can't recall the name of and as soon as I dropped the compact, it shattered. Relentlessly. I guess what I am saying is I wish these came in some kind of sturdy packaging rather than them coming as a refill.
Joy Factor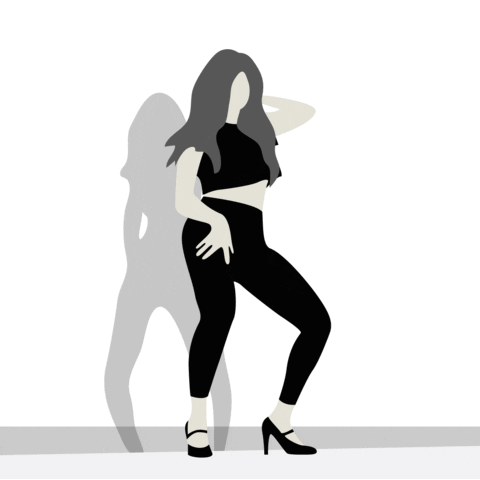 Where to indulge

-XX

If you enjoyed this post, you should add me on Bloglovin so you never miss another.