I've been using The Inkey List Oat Cleansing Balm for some time and have a little write-up of its performance.
My skin type
Combination these days. Not producing as much oil as I used to but still need to blot when I wear makeup.
What it's supposed to do
From the brand: A rich cleansing balm that melts away makeup and impurities without drying the skin.
Ingredients
3% Oat Kernel Oil: Gently supports skin's moisture levels, smooths and reduces blackheads
1% Colloidal Oatmeal: Helps to reduce the appearance of redness and soothe irritation.
Prunus Amygdalus Dulcis (Sweet Almond) Oil, Cetearyl Alcohol, PEG-6 Caprylic/Capric Glycerides, Avena Sativa (Oat) Kernel Oil, Candelilla Cera (Cire de candelilla), Silica, Sorbitan Stearate, Tribehenin, PEG-60 Almond Glycerides, Avena Sativa (Oat) Kernel Flour, Aqua (Water/Eau), Benzyl Alcohol, Phenoxyethanol, Lecithin, 1,2-Hexanediol, Ascorbyl Palmitate, Tocopherol, Biosaccharide Gum-4, Helianthus Annuus (Sunflower) Seed Oil.
How I use it
While the brand advises you to use it on a dampened face, I recommend not getting your face wet at all before using this cleansing balm. I found it's most effective on a dry face. I squeeze a nickel sized amount in the palm of my hand, rub together, and apply to my face and massage until the makeup has been released. I do have to spend extra time on my lashes; it does take a while to remove mascara and because of the gritty texture, I'm careful not to get it into my eyes. I've done that before and it is unpleasant. After about a minute, I rinse off and follow up with a cleanser.
What I like about it
It removes base makeup pretty well, although it does take longer than your traditional cleansing balm. I do always follow up with a second cleanser to remove every trace of the balm and residual makeup. I'm still at medium to full coverage makeup. I'll do lighter days of just brows and mascara, but I usually use a cleansing oil on those days.
I haven't tried it as a mask, but I imagine you can get pretty decent exfoliation from what I am assuming are the oats. I also really like how much product you get for the price, and the black and white packaging.
What could be better
While it can remove mascara, it does take a bit of effort to massage it off your lashes. I would not try to remove waterproof mascara with this, I think it'd take too long. While I don't mind that it comes in a squeeze tube, I do feel like you probably would not get every last scrape out of the tube. It reminds me somewhat of the Sunday Riley Blue Moon Tranquility Cleansing Balm, which I felt pretty meh about. This is higher up on the joy factor for me, probably because of the price and the fact that it actually removes makeup. There's a slight colloidal smell to it, and I don't find myself clamoring to use it. I've been keeping it at my SO's place for makeup removal.
Joy Factor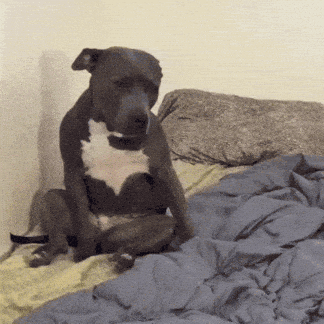 Where to indulge