You need this highlighter palette. Yep. You need it.
I can't tell you how long I have been lusting after this thing (like three years) and I finally bought it about two months ago to seal in my Sephora VIB Rouge for this year. No clue why it took me so long because now I just can't imagine life without my Hourglass Ambient Lighting Palette.
My skin type
Oily; acne scars and minor texture issues on my cheeks. This highlighter does not emphasize my pores or the damaged skin on my cheeks.
What it's supposed to do
Turn you into a goddess!
But from the brand: Create your perfect light with this palette featuring three shades of Ambient® Lighting Powder, which utilize Photoluminescent Technology to filter out harsh light and refine the appearance of the complexion. Each of these high-tech, soft-focus finishing powders recreate an exquisitely flattering light source. The powders can be applied individually or layered to imbue skin with a multidimensional glow.
Palette includes 3 shades:
DIM LIGHT: A neutral peach beige powder that blurs imperfections and highlights a radiant complexion with the perfect balance of warm and cool tones.
INCANDESCENT STROBE LIGHT: An opalescent pearl powder that brightens the complexion with a celestial glow.
RADIANT LIGHT: A sun-kissed golden beige that enhances the overall complexion with believable, subtle warmth, and also extends a summer glow.
What I like about it
It gives you the most natural glow you'll ever experience. This is certainly not for those that like a super blingy highlighter, but a subtle glow. I love how intuitive it is also; I didn't spend much time wondering what shade I should put where. Dim Light works well as a normal highlighter and setting my under eye concealer. The most illuminating of all of them is Incandescent Light and I have to take care to not overdo this one. I love using Incandescent Light and Radiant Light together. I love that you can wear each shade on its own or combined all together. It's a luxurious, sophisticated palette and I honestly love everything about it from how it looks on my skin tone down to the packaging, great for travel and the mirror makes it great for applying all of your makeup at once
What could be better
It's Hourglass so it's expensive. Since this is basically a Holy Grail highlighter, I can't bring myself to complain about the $62 price tag. I don't have anything else like this. I do recall reviewing a super cheap Essence highlighter palette and only one shade reminded me of one of the shades in this palette.
Joy Factor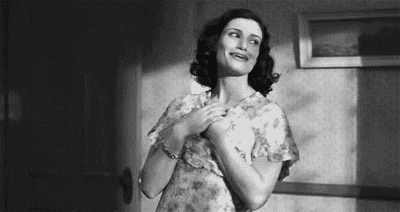 Where to indulge
Sephora | Blue Mercury | Ulta | Nordstrom | SpaceNK
-XX
If you enjoyed this post, you should add me on Bloglovin so you never miss another.