Back when Nordstrom was having a pop-up natural beauty sale, I picked up a few items. One of them was from a brand I had never heard of before, Truly Organic. They had a few things that sparked my interest, but I didn't want to regret my purchase so I just stuck to one item, the Hemp Oil Facial Serum.
My skin type
Oily and imperfect. I have fading dark acne scars and tiny icepick scars on my cheeks.
What it's supposed to do

From the brand: When it comes to tackling dry skin, reducing redness, and calming inflammation, hemp seed oil is living up to it's buzz! Truly's Hemp Oil Facial Serum hydrates all varieties of skin, from young, to old, to dry, to oily. This lightweight formula is made with a nutrient-rich blend of ingredients to intensely hydrate and heal your skin to give you that healthy, glow-from-within!
Ingredients

Jojoba Oil*, Hemp seed oil*, Aloe Vera*, Vitamin A*, Marula Oil*, Baobab Seed Oil*, Calendula Flower CO2 Extract*, Ginseng, Borage Seed Oil*, Sweet Orange Peel Oil*, Amino Acid Organic*
How I use it

The oil is a beautiful light green color, and reminds me of a jolly rancher; it even smells like one which for me contributes to a high joy factor. I use this oil on my face mornings and at night, as well as in my hair. If I am desperate I use it on my ashy elbows or ankles. This is a fantastic oil that moisturizes and can be used pretty much all over. I have oily skin and this doesn't make me feel any more oily.
How long I used it

I have been using this since the end of last year and it's almost gone. It reminds me of what The Ordinary B Oil would be if it had a fragrance, but I like this oil a lot better.
What I like about it
The smell is joyous
It is effective and can be used all over. It's not heavy where it just sits on top of your skin, but light and absorbs into the skin. The skin is left feeling moisturized and glowy.
You get quite a lot for the price; I paid $16 for it but I now see the price has been raised to $25.00.
What could be better
Once the oil starts to run out, it becomes difficult to pipette it with the dropper because the dropper doesn't reach the bottom of the jar.
I didn't see anything in the ingredients list about what makes the serum smell so good and what makes it green. I mean I see sweet orange peel oil but the serum doesn't smell like oranges to me. The green coloring, I don't know. It seems like the ingredients list is incomplete and in this day and age in skincare, that could be very off-putting to some.
It's unavailable everywhere except the brand's website now.
Joy Factor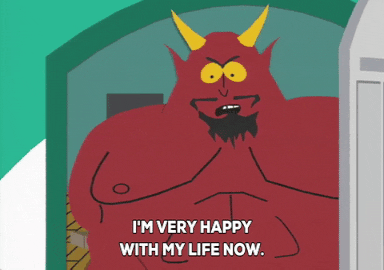 Where to indulge

-XX

If you enjoyed this post, you should add me on Bloglovin so you never miss another.