I have been holding on to the Topshop Chameleon Glow Highlighters ($10.00-14.00) for a very long time. You may have seen me on Instagram wearing these on and off but I thought I should share the glory of the powders. I have already previously reviewed the Otherworldly Glow Stick in the photo below, so in this post, I will only be talking about the three powder highlighters. I purchased the shades Changeling, Shuffle the Cards, and Wax and Wane.
Top: Shuffle the Cards, Middle: Changeling, Bottom: Wax and Wane
Shuffle the Cards on eyes
Shuffle the Cards on eyes
Changeling on cheeks and lips
Changeling on cheeks and lips
My skin type
Oily all around, especially my eyelids
What it's supposed to do

From the brand: Amazing dual pigmented, multi-use powder; can be used as an eyeshadow or a facial highlight. Use alone or over products to create a multi-dimensional effect. Apply with fingertips or brushes for an iridescent finish and intense colour.
And here are a description of the shades:
Changeling – turquoise
Shuffle the Cards – rose gold
Wax and Wane – purple
How I use it

I use these with a fluffy blush brush, mostly because I don't own a brush specifically for highlighting. I prefer not to use my fingers with these because that makes them more intense. However, if that's the look you're going for, have at it! Now as you can tell from my arm swatches, the shades show up on me differently from what they are described as. I can see how Wax and Wane might be purple in the right angles, but look at Changeling; it looks straight up green to me. I even did a St. Patrick's Day look because of that. I think the shades of these powders will differ with skin tone.
What I like about it

They are so versatile! Each highlighter looks different from the other on my skin, and even more different depending on the blush you use underneath. I was surprised at how meh I felt about my photos with Shuffle the Cards used as an eyeshadow because IRL I was like wow! The photo doesn't do it justice. These are beautiful on the eyes as well. My personal favorite is Wax and Wane, but I love all my children equally! 😊
It's also worth mentioning that these last a long time on my cheeks; my skin is pretty oily and has the tendency to break things down, but this lasts all day on my cheeks. I was surprised to come home from work and see it still sitting on my face, just as sparkly and radiant as it was when I applied it that morning. Not so much on my skin. I don't typically use these with primer because in my mind it's basically glitter so it should stick to everything. That's not how that works, apparently lol. Definitely use primer if you don't want these creasing on you as a shadow.
What could be better

No matter how hard I try, metallic lips just don't look great on me, in my opinion. I didn't like the way Changeling looked on my lips and it seems like any time I put something metallic-like or straight up glitter on my lips, it makes them appear darker. Other than avoiding using these on my lips which will be relatively easy, no other complaints!
Joy Factor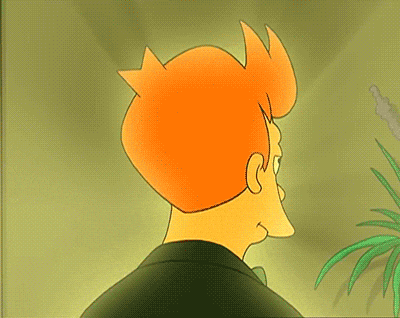 Where to indulge

-XX

If you enjoyed this post, you should add me on Bloglovin so you never miss another.