I have had one professional chemical peel in my entire life, and it was so special because my skin looked so radiant afterward, and even more radiant in the days that followed. I have forever been trying to reproduce those results; the peel lightened my acne scars and evened out my overall skin tone – but alas! I am not a professional and I can't reproduce those results. I can however continue to at least try! This brings me to The Ordinary's 10-minute Peeling Solution a 30% AHA 2% BHA chemical exfoliating solution.
My skin type
Oily, acne scars on cheeks and chin; signs of damaged pores on cheeks
What it's supposed to do
Exfoliate for a brighter, more even appearance; help fight blemishes and improve skin texture.
As an avid and frequent acid-dropper, I can say that based on the ingredients, this product at the least improves the texture of my skin.
Ingredients
Glycolic Acid, Aqua (Water), Aloe Barbadensis Leaf Water, Sodium Hydroxide, Daucus Carota Sativa Extract, Propanediol, Cocamidopropyl Dimethylamine, Salicylic Acid, Potassium Citrate, Lactic Acid, Tartaric Acid, Citric Acid, Panthenol, Sodium Hyaluronate Crosspolymer, Tasmannia Lanceolata Fruit/Leaf Extract, Glycerin, Pentylene Glycol, Xanthan gum, Polysorbate 20, Trisodium Ethylenediamine Disuccinate, Potassium Sorbate, Sodium Benzoate, Ethylhexylglycerin, 1,2-Hexanediol, Caprylyl Glycol
How I use it
I take two droplets-full of the solution and rub it together in my hands before applying to my face. Yes, it's going to get all over your hands if you do it this way, and yes, it is going to sting. However, the more I use it, the more tolerant I am of it and the less it stings. Once on your face, it looks like it suds up a bit. I leave this on my face for ten minutes, as the directions say, and then wash it off. My face is left really smooth. I follow up with moisture and sunscreen (if I plan to be outdoors) which sometimes includes some kind of moisturizing mask.
How long I used it
I have had this since the beginning of April. I started out using it once a week during my at-home facials, but started slacking on it when I started to get too busy or felt lazy.
What I like about it
While this is the most extensive ingredients list of any product I have from The Ordinary, I do love the all the acids up near the top. My skin is a huge fan of lactic acid; it just responds to it. I can't recall having any extensive skin care encounter with Tartaric or Citric Acid, so I am not sure how my skin responds on their own to those acids. I know that while glycolic acid is slow-acting for me, and can be boring af, it does work to improve the texture of the skin. And it does so without lightening it, unlike lactic acid.
I used to think that lactic just improved the texture of my skin, however, it does in fact also lighten it. Not so much that I look like a different person, or that it would be noticeable to anyone other than me, but it's part of the whole evening out of the skin tone, which is just code for it lightens the skin. I spend a good amount of time outside and I am not the best at sun protection (sadly) so I'm not worried about that. But on that note, I make sure that I don't have anywhere to go when I use this because you're going to need sunscreen afterward.
>>MORE SKINCARE WITH LACTIC ACID<<
What could be better
I'm not sure why it's being called a peeling solution. My skin has never peeled after using this.
The Ordinary also likes to put that Tasmanian Pepperberry stuff in a lot of their products; I've decided that I hate it. I don't like the smell. The Lactic Acid 10% has it, the Glycolic Acid Toner has it… I'm over it, honestly! It's supposed to reduce irritation, but I find that it increases mine, at least mentally. This still tingles when I use it so I'm not certain what irritation it's supposed to help subside. This solution isn't going to give you overnight results either; it needs to be used consistently, like most things.
Joy Factor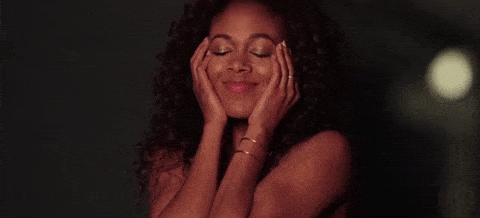 Where to indulge
-XX

If you enjoyed this post, you should add me on Bloglovin so you never miss another.