The Pat McGrath Mini MatteTrance Skin Show Trio is/was a limited edition release at Sephora a month or so ago; I'm not sure if they will bring these back, but I wanted to say a few words about them anyway, in case they do. The Skin Show Trio includes three mini versions of her MatteTrance lipsticks in 1995, Flesh 3, and Omi.
Flesh 3
Flesh 3 (with flash)
Omi
Omi (with flash)
1995
1995 (with flash)
My skin type
My lips are pretty dry on their own; I use lip balm everyday and generally before using a lip color to prevent flaking.
What it's supposed to do
From the brand: MatteTrance™ is a richly-pigmented lipstick with a sensually creamy, powerful pigment that evokes screen siren glamour with every application.
1995: warm light nude
Omi: mid-tone rose
Flesh 3: brown rose
How I use it
I apply the colors straight out of the tube to my lips. These are some of the creamiest lipsticks I have ever used! Even more so than the Bite Beauty Amuse Bouche line. Now, that doesn't necessarily translate to them being moisturizing, because I don't find them particularly moisturizing on their own. I feel like the richness of the lipsticks helps with the pigmentation rather than moisture.
What I like about it
I think the packaging is really sexy, I like how creamy the lipsticks are and that you only need a layer and a half for full-coverage, and I like that I was able to try these out before making the deep dive to full-size!
What could be better
While you can see how creamy these are from my arm swatches, Omi broke upon swatch. I was sorely disappointed in this, as this was one of the two shades I felt comfortable enough in.
The other disappointment was how the shades showed up on me. I am guessing Omi was named after Naomi as in Campbell, the supermodel. If so… I have to wonder how this shows up on her because it gives me pasty vibes. It isn't as bad as 1995, but I'd be ok wearing it on its own. Below, Naomi mixes it with Flesh 3, and I totally get why…
Even the red shade, Flesh 3, looked nothing like the lips swatch on the website to me. I guess I had unrealistic expectations about Pat McGrath's lip line, for her being a woman of color. Really disappointed that she's calling 1995 a warm light nude. Light nude for who? Certainly not me! I suppose maybe it could work for a very light-skinned black girl but look at the lips swatch on either her or Sephora's website and look at the lip swatch on me. I took the photos with and without flash; the marketing photos are terribly misleading and I can't imagine why. It's really hard not to be salty about it. Flesh 3 looks like a beautiful deep wine color; on me it looks like a light brick red. Omi looks more red than pink on the model and on me it's straight up pink!
I'm glad I was able to try minis of these because if I had bought these at full price, they'd all be going back. Now this is just my personal preference; I'm sure these shades work great for others, mainly because I haven't come across one critical review of these lipsticks (nor have I been looking for any, in their defense). Although I did not enjoy these minis, I do have two more products from Pat that I adore, so stay tuned for those!
Joy Factor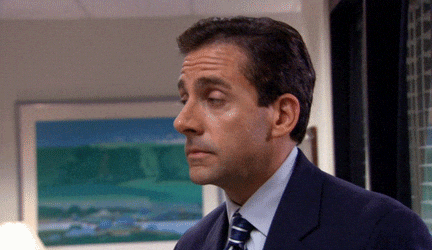 Where to indulge
-XX

If you enjoyed this post, you should add me on Bloglovin so you never miss another.