Many months ago, I noticed a strange phenomenon: I was nearly out of all of my moisturizers! So I quickly set a budget and went looking. After a lot of wheel-spinning, I settled on First Aid Beauty Ultra Repair Cream, a cream that has found its way on a lot of people's vanity. I purchased this cream with the forthcoming winter in mind and the description on the front of it was compelling.
My skin type
Oily and imperfect. I have fading dark acne scars and tiny icepick scars on my cheeks. My skin isn't necessarily drier in the winter, but it is noticeably less oily.
What it's supposed to do

From the brand:
Banish dry skin with First Aid Beauty's Ultra Repair Cream. Suitable for all skin types, especially dry, flakey skin, this hydration wonder leaves skin feeling smooth, hydrated and comfortable after just a single use. Formulated with Colloidal Oatmeal, Shea Butter, Ceramide 3 and the FAB Antioxidant Booster, it provides immediate relief and visible improvement for parched skin and it is clinically proven to increase hydration by 169% immediately upon application.
Ingredients

Water/Aqua/Eau, Stearic Acid, Glycerin, C12-15 Alkyl Benzoate, Caprylic/Capric Triglyceride, Glyceryl Stearate Se, Glyceryl Stearate, Cetearyl Alcohol, Butyrospermum Parkii Butter, Dimethicone, Squalane, Allantoin, Camellia Sinensis Leaf Extract, Caprylyl Glycol, Ceramide 3, Chrysanthemum Parthenium Extract, Colloidal Oatmeal, Disodium Edta, Eucalyptus Globulus Leaf Oil, Glycyrrhiza Glabra Root Extract, Sodium Hydroxide, Xanthan Gum, Phenoxyethanol.
How I use it

I've used this moisturizer as part of a multiple step skincare routine as well as a quickie wash-n-go.
How long I used it

I set a budget of $50 in July and started using it then. I've been using it almost every day and have barely made a dent in it; a little bit goes such a long way, there's no end in sight lol.
What I like about it

For the amount of product you get (6 oz.) it's super cheap ($30.00) compared to other moisturizers I typically use for my face. For those on a strict budget and need a basic moisturizer for every skin type, this is a great choice. Does it provide moisture? On the surface yes, yes it does, and it doesn't feel heavy on my oily skin, even in the summertime. I could see beauty minimalists absolutely loving this moisturizer.
What could be better

Well, a couple things. It's basic. It's soooooo basic. I roll my eyes every time I have to use it. Make it so bad, it's going to take forever to run out of the stuff. I feel like it's a house guest that's overstayed its welcome. 😅😩
I also don't prefer the "whipped" texture of the cream. I have two other creams that do this and I was just as unpleasantly surprised. The problem is that it takes a bit of work to rub into your skin and I don't feel like it really dissolves. If you rub your face long after applying it, it will pill slightly, even if you just used water beforehand. I am more into moisturizers that sink all the way into my skin; this one just seems to sit on top of it. I think this is a good moisturizer to use at the very end of a skincare routine, but the joy is low, low, low on this one. Side note: I do enjoy their Skin Rescue Deep Cleanser!
Joy Factor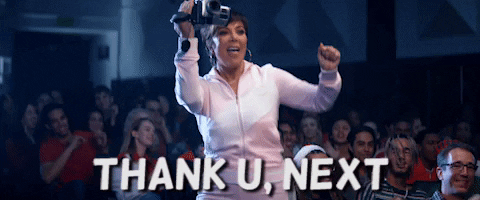 Where to indulge

-XX

If you enjoyed this post, you should add me on Bloglovin so you never miss another.