There's nothing we need more right now than to take a deep breath and relax. Sometimes, it's the simple things that get you through a trying time. Burning a candle for a few hours definitely helps me go to my happy place. I usually go for candles that are really fragrant. As far as scent, I'm an open book. Sometimes, I get the impression that I won't like a certain scent and then I smell it and am pleasantly surprised. Candles do that to you! Here are some candles to try that will not only smell good, but are aesthetically pleasing to look at (which is really important for me). At the time of publishing this post, all these candles are 25% off at Nordstrom (descriptions of candles taken from site). Enjoy!
The White Company Noir Scented Candle
This sensuous, sophisticated scent draws its inspiration from Parisian nightfall; when the streets are dark yet behind closed curtains, the occasional window glints. Full of elegance, full of intrigue, full of wonder.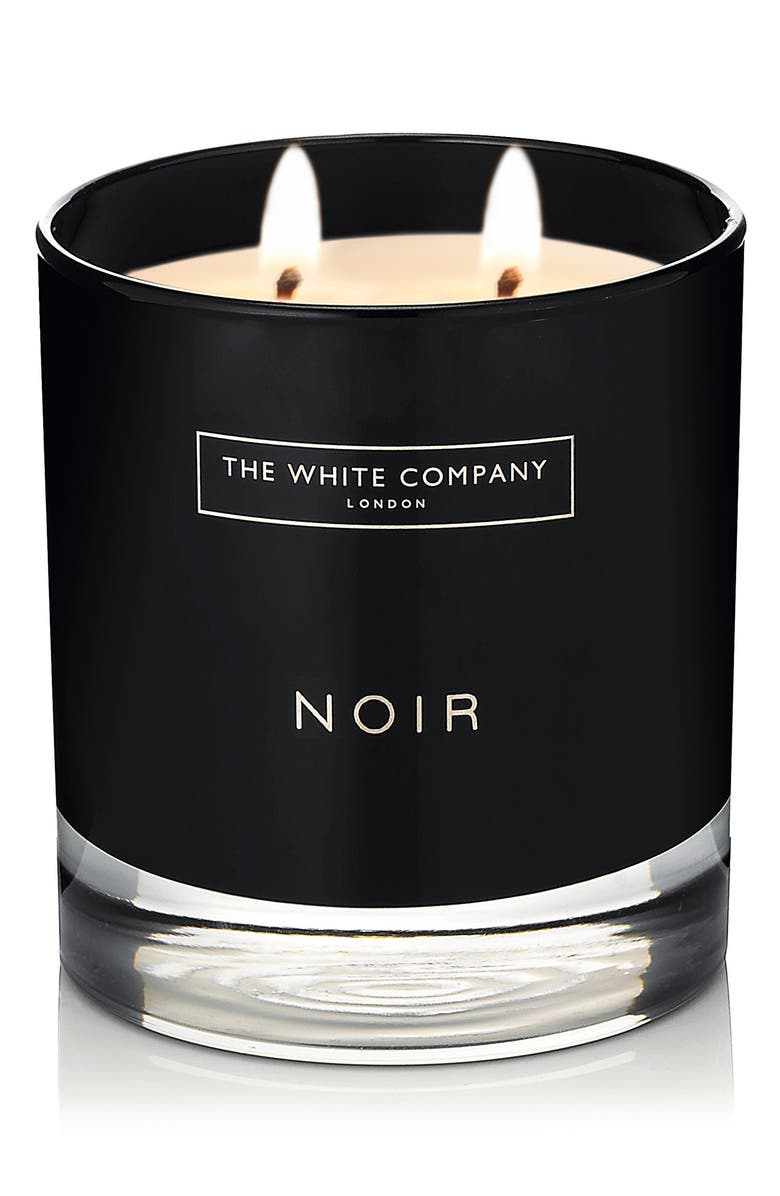 The White Company Blanc Scented Candle
A fabulously crisp and spirited floral scent. White geranium and bright juniper berry.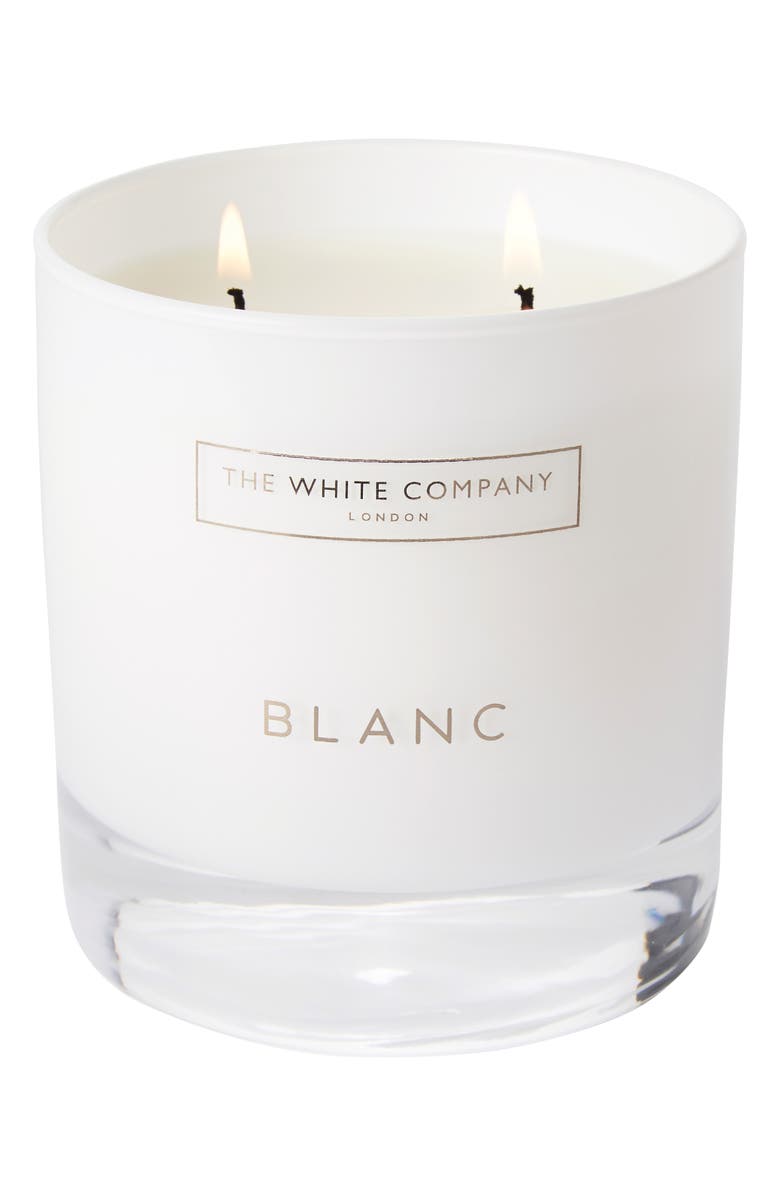 Maison Francis Kurkdjian Paris Anouche Scented Candle
Inspired by the small apartment inhabited by Francis Kurkdjian's maternal grandparents, this candle captures the memory of a jam made from rose petals.
Brooklyn Candle Escapist Votive Sets
Brooklyn, Santa Fe, Kyoto
Brooklyn: Inspired by late nights lingering with friends in aged leather booths of bustling Brooklyn cocktail bars, live jazz serenading the room, sipping drinks infused with exotic ingredients like wild sage, cassis and orange blossom.
Santa Fe: Days exploring the desert landscape surrounding Santa Fe—aromas of orchid cactus and wild sage, juniper and piñon, and nights warming by the kiva fireplace while on a spontaneous February trip inspired this earthy, calming scent.
Kyoto: The tree-lined streets and wooden architecture in Kyoto inspired this meditative blend of Hinoki cypress, cedar, sandalwood, vetiver and pine. The ethos of Kyoto is one of wood, rain and art.
Tuileries Escapist: Inspired by an enchanting stroll through the idyllic Jardin des Tuileries in Paris. Delicate floral notes of tuberose and muguet dance above a heart of jasmine and gardenia anchored by a heady base of amber woods.


Maui Escapist: The tide rises and falls on a secret beach on the island of Maui and, with it, notes of sea salt, sea moss and driftwood evaporate into the air. A touch of zesty bergamot and soft ylang ylang round out aromas of the ocean.


Santorini Escapist: Reminiscent of the earthy fruity aromas of Santorini's abundant fig trees and lush native currants. Woodsy notes of sandalwood and amber form a rich, warm base.
Nest Fragrances Rose Noir & Oud 3-Wick Candle
The seductive Rose Noir & Oud combines Rose de Mai and smoky oud with hints of incense, black leather and patchouli to create a sultry, floral fragrance.
Fresh; notes of fresh citrus, tulip, daffodil, strawberry, rose of Morocco, peony, sandalwood and Madagascar vanilla.
Jo Malone Red Roses Scented Home Candle
The essence of modern romance. Inspired by a voluptuous blend of seven of the world's most exquisite roses. With crushed violet leaves and a hint of lemon, it unfolds like a bouquet of freshly cut flowers. Surprisingly clean and sheer. 
Voluspa Maison Blanc Suede Blanc Classic Maison Candle
Suede Blanc is an exotic yet refined blend of buttery leather and rich cedar.
Chataigne Corse—or Corsican Chestnut—diffuses a fragrance of gourmet hazelnut with a lightly floral head, cotton heart and a vanilla base.
Anamorphine blossoms with sunwarmed pink peonies and is as refreshing as a glass of raspberry lemonade. The peonies envelop the scent with their fresh, rose-like petals, while the sparkling sweetness of raspberry lemonade is enhanced with a dash of rosewater and kaffir lime peel.
Archipelago Botanicals Palm Beach Luxe Candle
The Palm Beach Luxe candle has the elegant fragrance blend of agave nectar, lemon zest and sandalwood and will recreate the lavishly refreshing aromas of Palm Beach, Florida, in your home.
Otherland Chandelier Scented Candle
Fancy yourself a maximalist? This scent calls to mind spiral staircases, antique brass, secret passages, lace kerchiefs, crystal vases, lingering guests, polished floors, starlight and champagne toasts.
Antica Farmacista Rivet Wave Scented Candle
Cool blue saltwater notes, infused with crisp Meyer lemonand orange rind, are warmed by bright rays of sun and glistening sand.
Maison La Bougie Leopard Blue Candle
The sensuality of monoi, a touch of bergamot and a hint of jasmine will turn your interior wild like a divine panther.
Check out the reviews of candles on this site.
-XX

If you enjoyed this post, you should add me on Bloglovin so you never miss another.