Prickly Pear Seed Oil comes from a cactus. I had been seeing videos of people using it for acne scarring and it looked legit enough I thought I'd find some and try it out. I didn't actually find any scientific resources showing Prickly Pear Seed Oil being used in skincare for anything other than treating skin diseases/ailments, but I was willing to give it a try anyway.
My skin type
Oily and imperfect. I have fading dark acne scars and tiny icepick-like scars on my cheeks.
What it's supposed to do

From the brand:
Prickly Pear Seed Oil is one of the best skin nourishing oils available.
Prickly Pear Seed Oil has a high concentration of Tocopherol (Vitamin E) and essential fatty acids (Linoleic Acid or Omega 6). This oil contains more tocopherol than any other oil available in the beauty care market (almost 150% more tocopherol than Argan oil). Tocopherols have strong antioxidant and free radical scavenging properties.


Benefits of Prickly Pear Seed Oil
Is quickly and deeply absorbed by the skin restores skin elasticity and brightens complexion naturally nourishes, moisturizes, and softens skin tightens pores for a smooth and refined skin texture prevents premature aging and wrinkle formation brightens dark spots and under-eye shadows protects against free radicals nourishes, moisturizes, and softens the skin

Skin Benefits
Effective and potent anti-oxidant that inhibits the skin cell ageing process, stimulating renewal, and actively helps to safeguard against free radicals.
Reduces Wrinkles: Decreases the amount and deepness of creases and furrows in addition to improving or completely diminishing the circles and bags below the eyes.
Lessens redness (rosacea), alleviates sunburn.
Restructuring, repairing and healing properties, bringing improvement to scar tissue.
Firming action: Smooths with superb tightening effects, restores elasticity, closes pores, toning and firming action
Moisturising and nourishing
Ingredients

100% Pure Prickly Pear Seed Oil
How I use it

About a year and a half ago, I started creating my own mixture of oils and called it the Ultimate Beauty Oil. This Prickly Pear Seed Oil made up an abundance of that oil. After a month or so of using it on it and off by itself, I decided to start mixing it to increase the joy. I did not notice any changes to my skin as it relates to the brands claims in that time, but once I started mixing it, I started to see results in the lightening of my acne scars. Now, I was also using a sh*t-ton of lactic acid at the time, which my skin just loves and responds to. The ultimate beauty oil post will show before and after photos of my skin, but also check out this post of when I was using the a Neostrata serum + the lactic acids because that most definitely has a role in this. I haven't tried it on my hair or body, but I imagine my hair would love the stuff. Not a fan of the leafy scent so I would not regularly put this in my hair anyway. I also did not see any reduction of fine lines an it definitely did not get rid of my eye bags lol.
How long I used it

I have been using this for about a year and a half.
What I like about it
It's incredibly moisturizing
You get a decent amount that lasts forever; pretty sure it has an expiration date, though, so mixing it is a great way to use it up!
The price: I had been deep into experimenting with The Ordinary's and other oils when I picked this up. It was around $10 I believe, so a good value.
What could be better
The smell: meh… it smells like something you'd cook with? If it was described as a plant-like smell, I could buy that, too.
It doesn't bring me much joy to use on its own; perhaps if it were more green in color, I'd be more inclined to use it for pure skintertainment purposes!
Joy Factor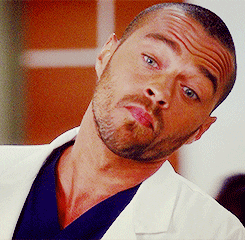 Where to indulge

-XX

If you enjoyed this post, you should add me on Bloglovin so you never miss another.