I initially thought the Becca Ultimate Coverage Longwear Concealer was a replacement for one of my favorite concealers, the brand's Ultimate Coverage Concealing Creme. While a lot of retail stores have discontinued that product, it is still on Becca's website. So hopefully they will keep it on. This product is also great, especially for covering scars! Read on for a pictorial and my thoughts on this concealer. I have two shades: Nutmeg, the lighter shade, and Mahogany.
Here, I set the concealer with this powder. It needs to be set, otherwise it's a bit shiny.
All made up. Blush and cheek products glide effortlessly over the concealer.
My skin type
Oily and imperfect. I have fading dark acne scars and tiny icepick scars on my cheeks.
What it's supposed to do

From the brand: A water-resistant, full coverage concealer that instantly camouflages under eye dark circles, blemishes and discolouration while smoothing the skin's texture.
How I use it
I use the darker shade to cover my acne scars and the lighter shade to conceal my under eye bags.
What I like about it
It really, really covers and you only need a few drops of it. It has a similar consistency of the Ultimate Coverage Concealing Creme, which is a holy grail product for me. It can definitely be used as a standalone base product, which is how I use it when I use it for covering my scars. It also lasts a significant amount of time and does not separate on my oily skin.
What could be better
I actually prefer a jar for this over the tube/wand application, but this is not a deal breaker. The consistency of this concealer leads me to believe that I will not be able to get all of the concealer out of the tube when it starts running out.
Joy Factor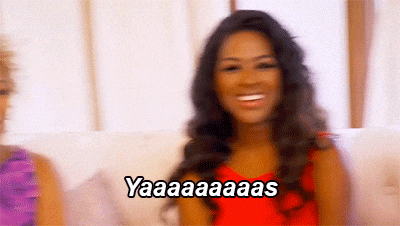 Where to indulge

Sephora | Nordstrom | Becca Cosmetics | Ulta | QVC
-XX

If you enjoyed this post, you should add me on Bloglovin so you never miss another.