It's taken me some time to get this review up, but I have been using the BlackUp Cosmetics Brown Nude Palette so much, I figured the wait would be worth it. It's my first purchase from the brand and it did not let me down. The palette is full of browns and neutrals, but still versatile, as you'll see in the looks below.
The palette is numbered 1-10, from left to right
Shades 1-6
Shades 7-10
Shades 1-10 from left to right
Shades 1-10 from left to right
Check out this demonstration of the palette:
This look (below) has been my favorite look with the palette so far.
Other makeup details: Fiona Stiles Luminous Foundation Concentrate; Becca Ultimate Coverage Concealer; Fenty Beauty Highlighter Mean Money/Hu$tla Baby; Kiko Intense Colour Eye Pencil in Metallic Malachite; Clinique Pretty Easy Liquid Eyeliner Pen; Anastasia Beverly Hills Dip Brow Granite; Mac Taraji Glow Blush; Diorshow Pump N Volume Mascara; Mac Retro Matte Liquid Lipstick Dance With Me.
I also wanted to do a look where it didn't have to be browns everywhere or smokey.
Other makeup details: L.A. Girl Pro HD Concealers in Toffee (under eyes) and Chestnut (for acne scars); Sephora Collection Foundation & Concealer Stick where needed; Givenchy Prisme Libre Voile Audacieux Loose Powder to set under eye concealer; Armani Beauty Eyes to Kill Proliner; ColourPop Brow Boss Pencil in Soft Black; Nars Exhibit A Blush; ColourPop Lippie Stix Poison.
Finally, I wanted to experiment with that lovely rust color and I was very happy with the way it looked on my skin tone.
Other makeup details: L.A. Girl Pro HD Concealer in Toffee (under eyes) set with Ben Nye Banana Powder; The Ordinary Coverage Foundation; Bourjois Velvet Lipstick in Grand Cru; ColourPop Brow Boss Pencil, Stila Stay All Day Liquid Liner; Diorshow Pump N Volume Mascara; Mac Extra Dimension Blush Hard to Get
And finally, here are some images from the look in the video.
My skin type

Oily lids; I try to use concealer as primer whenever I do an eye look, but that doesn't always happen. I used the palette with and without, and there is only a difference of about two hours from when I get noticeable creasing.
What it's supposed to do

From the brand: Specialised in products with intense pigmentation, black|Up has specially selected its pigments to stand out on coloured skin. A centrepiece of its collection, the Nude palette by blacklUp enables unlimited nude make-up variations, even for the darkest skin. A subtle variation of chestnut, beige, and taupe, it is ideal for all women in love with the "barely there" make-up result.
How I use it

I tried using it with the brush that it comes with; if you watched the video, you'll see that I quickly got rid of that. The silicone side sort of smooths things out while the sponge-tipped side is for applying. I think it's unnecessarily extra and inefficient as a whole. Just give us a makeup brush, which I ended up using. The palette is definitely a workhorse palette. You won't need to use any other palette with this if you have neutrals in mind. I like that the palette includes shimmers and mattes.
What I like about it

I think the texture of the powder is quite unique. The powders are pretty dense and doesn't kick up product so there is no fallout. While the brand is marketed to appeal to black women, it's easy for this palette to work for everyone. The shades are very pigmented and sort of have a muddy outcome to them when you first apply them, but they blend out and together so beautifully. If you can't tell, I love the formula; it's long-lasting, effortlessly blends (with a proper makeup brush!), and all the shades work well together.
The palette was $53.00; for a brand I was not familiar with, this was a pretty steep price. Now you do get 12 shadows and there are palettes that cost twice as much. If I didn't use my $25 off Rouge card I think I'd think more than twice about buying this palette. However, I am glad I did because I have been using the heck out of it and because I love the formula so much I would say that it's worth it! Now that I think about it, the Nars Loaded palette was $59 for 12 shadows and I had no problem paying that, mainly because Nars is an established high-end brand here in the states and I know what I am getting, but I've already used this palette more than I have the Nars Loaded Palette!
What I am trying to say is give BlackUp a try! I'm glad I did!
What could be better

The brush… I don't know where the brand was going here. Maybe I'm just a youngin' and they used to use stuff like this back in the day, but I'm no professional and I lightweight hate the brush. Also…
Joy Factor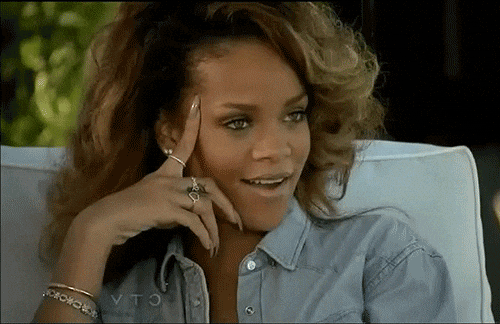 Where to indulge

-XX

If you enjoyed this post, you should add me on Bloglovin so you never miss another.