I purchased The Ordinary Mandelic Acid 10% + HA to combat my dark acne scars. This may be the first product I have purchased with the intention of using it for one thing and it ended up being effective for something else. Have a look at some before and after photos, paying close attention the texture of the skin on my cheeks, more specifically, the icepick scars.
My skin type
Oily; acne scarring on cheeks and chin; a cluster of little icepick scars I have been trying to get rid of for a while
What it's supposed to do
From the brand: Mandelic Acid 10% + HA offers superficial dermal peeling that is gentler than other alpha hydroxy acids.
(It's a gentle exfoliant)
Ingredients
Propanediol, Aqua (Water), Mandelic Acid, Glycerin, Dimethyl Isosorbide, Sodium Hyaluronate Crosspolymer, Tasmannia Lanceolata Fruit/Leaf Extract, Pentylene Glycol, Polysorbate 20, Sodium Hydroxide, Ethylhexylglycerin, 1,2-Hexanediol, Caprylyl Glycol.
How I use it
My skincare routine while using this acid consisted of:
I was using the mandelic acid four to five days on with one or two days of rest in between depending on my skin. Yep, I used it four to five days in a row depending on how I felt. It took about three weeks for my skin to show visible signs of peeling. The peeling was near the perimeter of my cheeks close to my ears, and also near my mouth and chin. I didn't actually see any peeling on my cheeks where my icepick scars are at all.
Check out my extended skincare routine (VIDEO).
How long I used it
I started using this April 9th.
What I like about it
While it took me a while to realize what had happened, I am pleasantly surprised that the mandelic acid improved my icepick scars. I stared at the photos for a long time, trying to figure out what exactly was different. The ice pick scars are still there but they look flattened, and less pronounced.
As always with The Ordinary products, I like the price as well. It was $6.79! Additionally, it doesn't sit on top of your skin like some oils can, although it takes about 15 minutes to fully absorb.
What could be better
No complaints here. The improvement was surprise enough for me.
Joy Factor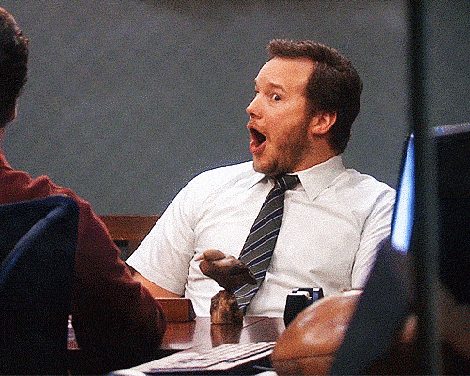 Where to indulge
-XX
P.S. I've tried 17 products from The Ordinary. Check out this walkthrough of what's worth it.

If you enjoyed this post, you should add me on Bloglovin so you never miss another.