🎵 Oooohhhh something's coming over meeeee… my baby's got a secret. 🎵
Listen, I have never been a huge fan of lip glosses. In fact, I would call myself the self-proclaimed lipstick queen. I recently had the opportunity to try some new lip glosses from Lipstick Queen's new line, Reign & Shine. Everything I dislike about glosses, Lipstick Queen has found a way to perfect. I chose three shades I thought would best suit my skin tone: Mistress of Mauve, my favorite of the bunch, Countess of Cocoa, and Empress of Apricot.
L to R: Countess of Cocoa; Empress of Apricot; Mistress of Mauve
I will always be a fan of Lipstick Queen because she panders to my inner royalty. 🤣
Mistress of Mauve
Mistress of Mauve
Countess of Cocoa
Countess of Cocoa
Empress of Apricot
Empress of Apricot
My skin type
My lips are pretty dry and can get flaky on me. I generally use lip balm before lip products, but because these glosses are so moisturizing, that is unnecessary.
What it's supposed to do

From the brand: Bestow your lips in crown-worthy color with Lipstick Queen's regally-glamorous Reign & Shine Lip Gloss. Featuring 6 ultimate shades, each providing a beautiful, non-sticky, buildable hint of color coupled with ravishing crushed golden pearls that give your lips lustrous, brilliant shine.
How I use it

The applicator is your typical one for a product like this, except the tip of it is flat as opposed to doe foot. It's got a pretty flexible wand and the sponge head is less dense than your average application wand. To use, I swipe this across my bottom lip to get the desire color payoff and press my lips together to distribute the color – it only takes me two coats. It goes on a little bit streaky, but pressing your lips together three or four times remedies that completely. In this way, the performance reminds me of the super popular Armani Lip Magnets. The glosses last on me about 5 hours, which is usually when I have my first meal at work. I prefer to wipe everything off and reapply.
What I like about it
The main reasons why I have never been overly attracted to lip gloss is because glosses tend to make my lips look bigger, they can be really tacky and cause buildup, and because when the wind blows my hair stick to my lips. NONE OF THAT HAPPENS WITH THESE GLOSSES!
My favorite of the bunch is Mistress of Mauve but I also really like Countess of Cocoa. I haven't tried these over lipsticks, but I think Empress of Apricot would pair very, very well on me over a nude lipstick. Lipstick Queen certainly always pulls me in with the marketing. And around the same time as the Royal Wedding? Yep.
What could be better

If I had to be nitpicky, I'd say that I wish there were more shades; there's only six. Also, I did not detect any gold sparkles on my lips with the naked eye, but that's actually a plus for me.
Joy Factor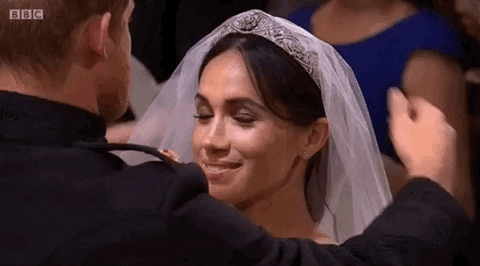 Where's my Prince??
Where to indulge

Lipstick Queen | Nordstrom | Bloomingdale's | Barney's | Ulta
-XX
*The products in this post were provided by the brand for review. All opinions are my own.

If you enjoyed this post, you should add me on Bloglovin so you never miss another.