Lay your eyes on this beauty.
This is the Pat McGrath Mothership V Bronze Seduction Eyeshadow Palette, my first Mothership Palette. Before purchasing this, I has my eye on it but the price ($125) gave me a faint feeling every time I looked at it. Eventually, I said f*ck it and bought it impulsively. I have had this thing for so long but wanted to take my time reviewing it because when I first got it, I must admit, I wasn't that impressed. First impressions mean a lot, but taking your time can pay off. Drool for a bit, and then on to the review.
Shades, clockwise from top left
Skinshow Divine Glow
Gilty Pleasure
Entrapment
Rose Gold 005
VR Fire Opal
Astral Luna Gold
Blitz Flame
Bronze Blaze
Disobedient
Xtreme Aubergine
My skin type
Oily and imperfect. I have fading dark acne scars and tiny icepick scars on my cheeks.
What it's supposed to do
From the brand: Succumb to the splendour of ten extravagantly extraterrestrial shades, saturated with pure colour and diamond sparkle intensity – ranging from ravishingly radiant rose gold, incendiary crimson and molten metallic bronzes to mesmerising mattes – presented in a luxurious couture palette.
How I use it
First of all, Pat McGrath has a bunch of tutorials on her Instagram page. Those tutorials are incredibly valuable! If you have been a bit frustrated with all the glitter or feeling put off because the mattes in the palette seem limited, those tutorials are going to help you come up with looks you never thought of and you are going to look amazing.
Secondly, this is a fancy palette and pretty hard to dress down. I mostly put on makeup to wear to work; that said, I generally use this palette as a one-and-done: one shade, blend and go. Otherwise, I come out looking like I am going to the Grammy's!
Here's one of her tutorials I did on myself after wondering what else I could do with the palette and it came out looking just like this! I was soo happy!
And here are a few more of her Instagram tutorials:
How long I used it
This palette was a Christmas gift to myself last November! I bought it the same time I bought her Astral Fetish Lip Balm.
What I like about it
The luxurious packaging
The formulas of the powders are outstanding
Even though the palette is full of glittery shades, they are gorgeous
Easy to apply and blend, fingers give a more intense payoff
What could be better
Here's the thing about this palette. While the formula is lovely and the performance goes above and beyond, I always end up with the same look, each time I use it, unless I purposely make the aubergine shade the dominant color in the look. Again, use her tutorials! It will definitely help with this.
The other thing is, the shade names aren't listed on the palette! I can't remember if they are listed on the packaging (I threw it away), but they aren't on the actual palette anywhere.
Joy Factor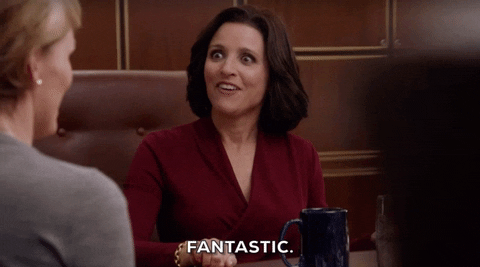 Where to indulge
Sephora | Pat McGrath | Bergdorf Goodman
-XX

If you enjoyed this post, you should add me on Bloglovin so you never miss another.