Getting quite a bit of usage out of the Shea Moisture Manuka Honey & Yogurt Glow Getter Pressed Serum Moisturizer so I figured it's time for me to talk a little bit about it!
My skin type
Oily and imperfect. I have fading dark acne scars and tiny icepick scars on my cheeks.
What it's supposed to do
From the brand: For skin that glows from every angle! This unique solid pressed serum moisturizer transforms into a velvety serum as it melts into your skin to nourish, hydrate and provide a healthy glow. Manuka Honey calms and soothes stressed skin while yogurt provides nourishing hydration that renews and awakens. Say hello to healthy skin.
Ingredients
Caprylic/Capric Triglyceride, Ricinus Communis (Castor) Seed Oil, Hydrogenated Vegetable Oil, Hydrogenated Ethylhexyl Olivate, Euphorbia Cerifera (Candelilla) Wax, Caprylic/Capric/Myristic/Stearic Triglyceride, Silica, Butyrospermum Parkii (Shea) Butter, Glyceryl Stearate, Honey, Ascorbyl Palmitate, Yogurt Extract, Cocos Nucifera (Coconut) Oil, Hydrogenated Olive Oil Unsaponifiables, Mica, Titanium Dioxide
How I use it
I purchased this to use on my face, but I have ended up using it in my hair more than anything!
What I like about it
It's fine as a moisturizer on my face and it does moisturize any dryness I might have… but I want a moisturizer that makes me feel more than fine about it. Generally, that's only right after washing my face. The thing that got my eyebrows raised on this product was when I used it in my hair (wig). My hair was all dry and ratty looking and I slapped a bit of this in it and let me tell you! The silky locks were back! I still occasionally use this on my face but I use it mostly in my hair now. A little goes a long way, too, so you don't need that much to saturate everything.
What could be better
I think calling this a pressed serum is a misnomer; I had the Algenist pressed serum in my head when I bought this which is fantastic, but this ends up being more like an oil than a serum. Now, I don't mind putting oils on my face. Sometimes, I even prefer it! But I thought this was going to be a lightweight serum, not an oil, and this is most definitely an oil. It reminds me of like the pressed virgin coconut oil in the jar I use all over everywhere. It is pretty lightweight, though and more reminiscent of a dry oil.
Also, I wish this smelled like honey or something. It's got almost no smell. And yes, I am ok with smells in skincare now 😊
Joy Factor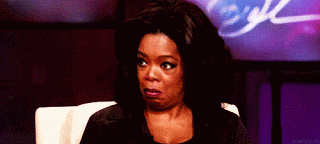 Where to indulge
-XX