What a fantastic find! I had been eyeballing the $6 Morphe 3B Pure Nude Palette for a long time before I finally just checked out with it, thanks to a fantastic Ulta sale a few weeks back. The palette has just three shades in it and no mirror and it's the size of a small candy bar.
My skin type

My lids are pretty oily and don't generally hold eyeshadow all day. If I don't use a good primer, my shadows will, in general, crease. Didn't really happen with these, though! Their longevity reminds me of the Huda Beauty Mauve Obsessions palette. It certainly makes me want to experiment more with mauves, as this seems to be a shade my eyelids really love.
What it's supposed to do

From the brand: Short on time? Already on the glow? This pigment-packed trio has your back. Create a warm, sultry stare in a snap with these creamy matte shades that are perfectly coordinated to make a serious understatement.
Kinda Natural – matte warm caramel
Velvet – matte rosy mauve
Deep Hue – matte toasted nutmeg
How I use it
As there are only three shades, there aren't many combinations one can do with this palette. All three of the shades are good for an all over lid color. Kinda Natural and Deep Hue are decent 'one and done' shades, although Kinda Natural just kind of blends right into my skin. In the photos above, I'm using Velvet all over my lid and Deep Hue in the outer corners of my lids and in my crease.
I applied a few layers of Velvet all over my lids to get the desired pigmentation. Deep Hue, I didn't need much of, as it's pretty pigmented. The powders are also very easy to blend.
What I like about it
The price is so right! You can't beat $6 for three eyeshadows. I saw they have a 3A palette (only available on their website) with more smoky colors and I think I'm going to snag it.
Not only is the price right, but I wore these all day without any primer and there was very little creasing!
The shades really complement and blend in to my skin tone somewhat, giving me a more natural look. However if you're more of an all out glam person this palette may not work for you. I can see the darkest shade, Deep Hue, being too red for a lot of people but I like it.
It's super travel friendly because of its small size and perfect for work.
It's simple and very easy to work with. I am definitely a person that prefers smaller-pan palettes than larger ones.
What could be better
The palette could use a mirror but then again it likely wouldn't be $6! Reminds me a bit of those Colourpop palettes but I find these Morphe powders better in quality and longevity (so far!) than the Colourpop Powder shadows that I've tried.
Joy Factor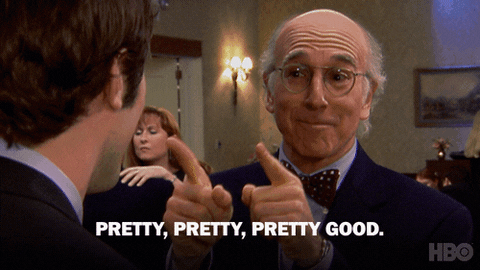 Where to indulge

Ulta | Morphe
-XX

If you enjoyed this post, you should add me on Bloglovin so you never miss another.