Any HBO Game of Thrones fans out there? Today, I have a review of a cleansing oil by Neutrogena, and it reminds me a lot of Theon Greyjoy. I often wonder why he is allowed to live while your fav is killed off, and other times find myself rooting for him even though I know he is going to end up disappointing me. The Neutrogena Ultra Light Cleansing Oil is Theon Greyjoy. I gave it plenty of opportunities to pull through, but now I just look at it the same way I look at Theon.
My skin type

Oily
What it's supposed to do

Remove all traces of makeup without stripping the skin
Ingredients

Mineral Oil, Isopropyl Isostearate, C12-15 Alkyl Benzoate, Polysorbate 80, PEG-8 Caprylic / Capric Glycerides, Sorbitan Trioleate, Polyglyceryl-3 Diisostearate, Caprylic / Capric Triglyceride, Water, PEG-6 Caprylic / Capric Glycerides, PPG-10 Cetyl Ether, Benzyl Alcohol, Fragrance, Propylparaben, Butylene Glycol, Glycerin, Rosmarinus Officinalis (Rosemary) Leaf Extract, Camellia Oleifera Leaf Extract.
How I use it

With dry hands, rub on a dry face. Rinse clean.
What I like about it

I do like the clean and simple packaging. It's not the best cleansing oil I have ever used, but it does remove most of my makeup. That said, you'll need to double cleanse with this cleansing oil to remove all traces of dirt. As you can see above, the cleansing oil had a hard time removing the Mac Liquidlast Liner; in its defense, every cleansing oil I am currently testing doesn't completely remove it without some effort, but this one I really have to scrub to the point of discomfort.
What could be better

It irritates my eyes. This is a huge negative for me when it comes to cleansing oils (and a deal-breaker). Asian brands seem to have the formula down-packed in this department. I'm not sure why it's so difficult for American brands to make a cleansing oil that won't irritate the eyes If you recall, I had a similar experience with Sunday Riley's Vitamin C Cleansing Oil. The difference there is that the Neutrogena one does not burn my eyes, but it does irritate them. I also had to scrub rigorously to remove what I could from my arm. My face is a lot more oily than my arm so removal is a tad bit easier, with the exception of the eye area. I'll use this up and try to keep it away from my eyes but I'm not happy about having to use two different cleansing oils to remove makeup.
Joy Factor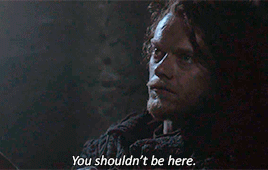 Where to indulge

Amazon | Ulta | Target | Walgreens
-XX