If you're looking for a gift for yourself, or your queen, check out the Make Up For Ever Lustrous Faves set ($25.00). Treat yo' self! You'll be glad you did. The set comes with a full-size Star Lit Powder in the shade Ivory, a super shimmery loose powder that can be used on the eyes, cheeks, and lips, and a full-size metallic lip gloss in Pink Champagne.
Star Lit Powder applied as an eyeshadow
Star Lit Powder applied as a cheek highlight; Metallic gloss on lips over The Balm Trustworthy
Metallic Gloss over The Balm Trustworthy
My skin type

I have oily skin, even oilier eyelids, and dry lips
What it's supposed to do

The Star Lit Powder is a shimmery loose powder that can be used for the lips, eyes and cheeks. The metallic lip gloss is very metallic and pigmented.
How I use it
As an eyeshadow
The powder, as I mentioned before, is super shimmery and a little, tiny bit goes a long way. I mean it; I dipped the tip of a small, fluffy eyeshadow brush into the powder I placed on my makeup palette and it was still too much! I ended up blending for days and making it presentable with the dark brown from the Viseart Petit Pro Palette. I did not use a primer with it and by 2pm, it had creased something terrible, but I was able to remedy it by blending it out with my finger.
As a lip topper
I attempted to use the lip gloss on its own and it looks horrible against my dark skin. I find layering it lightly on top of a color lipstick is the best way I can get use out of it and the result is beautiful. In the photos above, I am wearing The Balm's Meet Matte Hughes Liquid Lipstick in Trustworthy and I applied the Make Up For Ever Metallic Gloss over it.
What I like about it
The Starlit Powder is absolutely gorgeous! I'm not a huge sparkle/glitter person, but these are too beautiful to pass up. Plus they are multitaskers. I will be collecting more of these for my stash. I wasn't sure about the shade, Ivory, but it works, especially when toned down with a matte shadow.
I like the gloss but not as much as the powder. When I put it on by itself, I wasn't impressed by the shade. I do like that the gloss is moisturizing and plays well with other lip colors, transforming them into a whole new lip color. 😍
What could be better

The lip gloss, used as a lip topper decreases wear time of some of my longer lasting liquid lipsticks. After eating, I noticed that every where I applied the gloss, the color was completely gone and my lips were left lined with the color I started out with. It takes some time to blend the gloss in properly with the color because its so metallic, so reapplying is a no-go for me. I don't have any complaints about the powder!
Joy Factor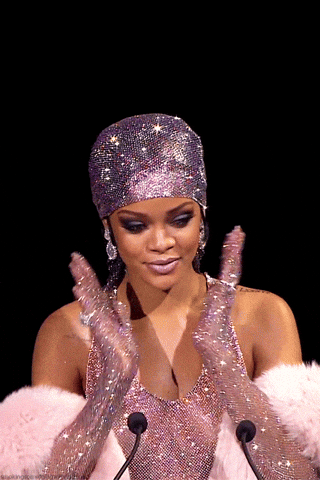 Where to indulge

-XX