I first encountered the Lorac Illuminating Light Source Primer as part of a set I bought over the holidays. From the moment I put it on my face, I knew this was going to change the way I do my makeup. I often skip primer, especially in the winter, but this primer makes me want to use it all the time. I chose the shade Dawn, as that's the one I received in the set.
Here's a look with the primer only.
Side view of primer only
Here, I'm wearing full-coverage foundation and the primer as a highlighter.
My skin type
Oily
What it's supposed to do

From the brand: Instantly bring luminosity and life to your face while preserving your makeup throughout the day with LORAC Los Angeles Light Source 3-in-1 Illuminating Primer. This paraben-free, high-pearl primer is infused with light diffusing, soft focus pigments for a silky smooth, luminous glow.
How I use it
You can use it three different ways according to the brand, and I do just that:
As a primer
I mostly use this as a primer or just on it's own. There is a noticeable luminescent if not holographic glow to the primer, but not so much that it's overwhelming, so it's perfect! This doesn't cover any blemishes, but it certainly still makes me feel like I've made an effort to throw on some makeup. The glow pretty much disappears once I apply my full-coverage foundation, though. I didn't find that it make my foundation last any longer than it usually does.
Mixed in with foundation
I tested the primer mixed in with the Nars Velvet Matte Skin Tint which is one of the "sheerest" face products I have. Nars calls this a tinted moisturizer, but I wouldn't go that far. I was able to still detect some of the glow when I applied it this way due to having to use less amount of the Skin Tint. This worked out fine for me, but I've got some hyperpigmentation on my cheeks I insist on being covered and this combination left me wanting more. However, if you generally use a lighter foundation as far as coverage, you could definitely pull this look off successfully!
As a liquid highlight
I was very surprised at how beautiful this looked as a highlighter! I was concerned the liquid would disturb my foundation, especially on my cheeks where I need the coverage, but it worked out very well! It's also one of the only times you can really see and focus on the color in photographs.
What I like about it

I really like the pearl in this primer; it makes me want to use it a lot more and I definitely use it more than any other primer in my collection. I love the light it gives off and I like that it's really light in texture. It doesn't make my skin any more or less oily and I'd be open to trying the two other shades.
What could be better

Again, I can't say that it makes my foundation last any longer than it usually does.
Joy Factor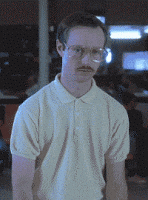 Where to indulge

Ulta | Nordstrom | Dermstore | Lorac
-XX

If you enjoyed this post, you should add me on Bloglovin so you never miss another.