The Cow Brand Gyunyu Non Additive Makeup Cleansing Oil and Foaming Facial Cleanser a couple months back and have been alternating in between the Kose Cleansing Oil.
My skin type
Oily. I typically wear a full face of makeup five days a week
What it's supposed to do

Cleansing oil is supposed to clean all your makeup off, and presumably sunscreen. The purpose of the foam is for double-cleansing; to clean any left over residue off to ensure a complete clean. I always double-cleanse when I wear makeup.
Ingredients

Both are in Japanese and unfortunately, I can't read Japanese
How I use it

L to R:
Marcelle Waterproof eyeliner (reviewed here)
Stila Stay All Day Liquid Eyeliner
Benefit They're Real Mascara
Charlotte Tilbury Mona Lisa (worn here)
Kat Von D Liquid Lipstick Double Dare (reviewed here)
Sephora Make No Mistake Foundation and Concealer Stick (reviewed here)
Cleansing oil applied and massaged into the skin
Cleansing oil rinsed off; the Stila eyeliner and KDV's Double Dare is still apparent
Cleansing foam wash applied and scrubbed
Cleansing foam rinsed off; the Stila eyeliner is still apparent
Skin dried off
What I like about it

I like the cutesy packaging. I am a fan of skin care with a pump, as none of it really goes to waste. The cleansing oil does a sufficient job at removing makeup, but has a harder time removing waterproof eyeliner* and mascara from lashes. Minimalists may enjoy this combination more than full-faced makeup wearers like myself. It also like that it doesn't break me out or cause anything weird to happen to my face; always a plus.
*I would also like to point out that the skin on my arm is normal, and much, much drier than my eyelids. The affect you see on my arm with regards to the eyeliner doesn't always happen on my lids (but sometimes does) because they are so oily and by the time it's time to remove my makeup, it's been loosened naturally by the oil on my lids. From that, you should take this: if your eyelids aren't naturally oily, you may need something stronger, or use a makeup remover beforehand for your waterproof liner.
What could be better

It's a decent, but not perfect duo; I find that it doesn't clean as well as others I've tried and somehow my face doesn't seem 100% clean, even after using the foam wash. Normally after using a second cleanser, there shouldn't be anything left over. I looked at my towel a few times after using the duo and still saw either makeup or dirt on the towel. However, after my face is dry, it feels clean and I don't feel an urgency to rewash.
Joy Factor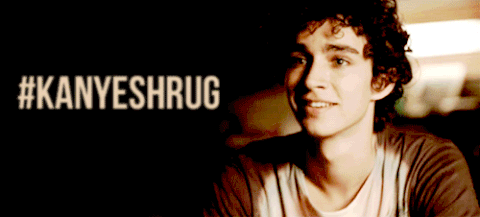 It's ok but I'm pretty meh about it
Where to indulge

-XX
If you enjoyed this post, you should add me on Bloglovin so you never miss another.