I usually don't like to post reviews without showing what the shadow looks like on my eyes, but I am making an exception for one of these palettes (Electra) in this case because 1) the Fiona Stiles Electra Palette is already sold out and 2) Meier is still available but I imagine will be sold out soon as well. At $7.00, the Fiona Stiles Artist Eyeshadow Quads are beyond a steal.
Left: Meier; Right: Electra
Electra Quad
Meier Quad
Meier Quad on eyes
My skin type
My eyelids are oily. For the past few months, I have been using this concealer hack as primer and I've been very happy with the increased longevity I have been experiencing. However, I did test both of these palettes without primer; I experienced more creasing with Electra than I did with Meier and it's part of the reason I don't have a decent photo of me wearing the Electra Quad. The Meier Quad, however is like butter and lasts longer than Electra and longer than my favorite of the three, Oceanus.
How I use it
I apply these shadows with regular eyeshadow brush. Applying these with your fingers will give you more pigment, somehow.
What I like about it

Meier is an every day, all day palette. I often take it with me when I travel because it's so basic, but you can also get glammed up and create a smoked out look with it. Electra is different, and unlike any eyeshadow palette I have. I like that these are quads, too. It makes coming up with an eye look super easy, as it limits your options. I find that I reach for Meier more than I reach for any of these quads.
Also, I love the price. I picked these up for $7.00, with the original price being $28.00.
What could be better

Who in their right mind would complain about a high-quality, $7.00 palette? Not me, but I must say the packaging is kind of meh to me. I do like that it's sturdy and definitely high quality and different, but my issue is with the mirror. I mentioned before how I take Meier with me when I travel, however the rectangular shape of the mirror isn't really all that conducive to doing the rest of your face. I find myself grabbing a larger palette for the mirror if I am sitting while doing my makeup.
Joy Factor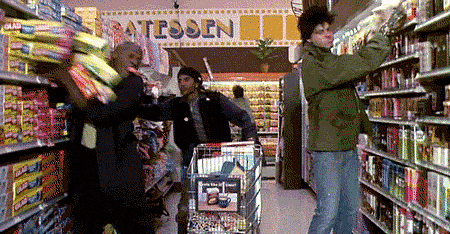 Maaaaan just get all of the things!
Where to indulge

Ulta (hurry!)
-XX