I had high expectations for the Sephora Collection Make No Mistake Foundation & Concealer Stick ($20.00), as well as the High Coverage Concealer ($14.00); they did not disappoint! Have a look at the demo and scroll on down for the full review.
My skin type
My skin is oily. I have acne scars that are clearing up. I generally go for full coverage foundation and a medium- to full-coverage concealer.
What it's supposed to do

The High Coverage Concealer is supposed to conceal, with high coverage. In my mind, that means it's supposed to cover the most unruly acne scars. The Foundation and Concealer Stick is supposed to cover and can also be used as a concealer. I think that most people will find this more than adequate as a foundation. It has a natural matte finish and is creamy and blendable.
How I use it
Foundation and Concealer Stick
I apply the product straight from the tube to my face, only where needed. I blend in the product with a dense buffing brush. I generally only use the stick on my cheeks and chin, where my acne scars are more prominent.
High Coverage Concealer
Because of the shade I got, I opted to use this as a spot treatment, just as I use the Kevyn Aucoin Sensual Skin Enhancer. This concealer works great for that. After applying with my fingers, I find using a brush to blend the edges makes it look more flawless.
As far as the shade goes, the two shades I got in each of these were not an exact match. The foundation was a bit too red, but still totally doable. It does not oxidize and it's pretty much the same color when I apply it to my skin, as when it settled into my skin. I imagine during the summer for hot or months, this foundation is going to look great on me. The concealer is a tad too dark, but it blends so nicely to the skin that you can hardly tell that it's too dark. Especially after I said it with powder. For those darker toned ladies who don't always have their shade readily available, I think you will like this line.
I've also found that the concealer, because it's too dark, is excellent as a contour shade.
>>MORE FOUNDATION STICK REVIEWS<<
What I like about it

I love the way the foundation sits on my skin. I don't even feel like I'm wearing makeup. Even though the shade is a little bit too dark, it's totally workable. I love the formula of the foundation also, it's even better than some of the other make up sticks that I love. This can easily be a full coverage foundation for someone that doesn't have dark acne scars. Everywhere else except on my acne scars, this is a full coverage foundation. As soon as those fade a bit, this will have more coverage for me.
The concealer, on the other hand, is definitely a full coverage concealer. It totally conceals my scars and blending with the brush doesn't move any of the product around. I haven't used a setting powder to control oil production, such as the Laura Mercier setting powder, or my Fiona Stiles powder, and the foundation performed wonderfully. I did set the area underneath my eyes in the middle of my forehead, and in the center of my chin, with Ben Nye's Banana Powder, for brightening since neither the shades are an exact match for me. This technique worked very well with this foundation and concealer, and I will continue to use it this way.
The price is also very right on these products. I think I say this every time I review a Sephora product, but Sephora's makeup products are completely underrated. I often wonder why they push their own brand in the background, and promote other brands more heavily, but maybe there's a theory to that. People who by the Sephora Collection products will be able to see the superior quality of some of them, especially for the price. So you have an opportunity to try some higher end products or other well-known products, but once you try things from the Sephora Collection, it's really hard to go back and spend more money on items that might not be as good.
What could be better

I wish these were better shade match for me. I will return to Sephora to see what the next shade down (Teak) actually looks like on my skin. I swatched these and I thought that I bought the correct shade based on the swatches, but once I put it on my face, which is different from the skin on my arm, I was able to see how red the foundation actually was, and that the concealer was too dark. Winter is coming, so I think it would be worth it to go and get different shades in these to try and have an exact match. If I can't find an exact match, then I'll end up mixing them together. Once I get a lighter shade in the concealer I will be able to test it underneath my eyes. The only full-coverage concealer that I use underneath my eyes, which happens to be my Holy Grail concealer, is Becca's Ultimate Coverage Concealing Cream.
Joy Factor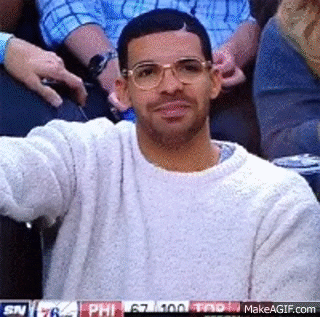 Where to indulge

-XX